MVCon Austin Sponsor Highlight: Perdue Farms
With all the excitement surrounding our upcoming Austin conference in November, we thought it would be the perfect time to introduce you to one of our sponsors, Perdue Farms.
While you've probably heard of Perdue Chicken, most people don't know about their varied other products, as well as their deep commitment to responsible agriculture and food production.
Perdue Farms has done some work with influencers over the years, but they've recently launched a new influencer program aimed at better connecting with their customers. Today on the blog we're sharing more about this new initiative and the team behind it, the Purdue Farms story and their long-term plans for forming lasting relationships with influencers.

1.
Tell us about yourselves — highlight your previous work with influencers and what you're currently doing with Perdue Farms.
Hello from Perdue Farms! We are so excited to announce the launch of Perdue Farms' influencer program. We are hand selecting hundreds of influencers to partner with, as we want to elevate our digital marketing efforts to connect more closely with consumers. There is a lot to talk about at Perdue Farms as the number one brand of fresh chicken, number one organic poultry producer in the US and a category leader in prepared organic products. We also have a rapidly growing portfolio of brands that produce premium pork, beef, turkey and lamb products.
Our team is well versed in Influencer marketing. Here with us today is David Zucker, PhD, SVP of E-Commerce and New Ventures who has been a CMO at various companies including Gilt, Vitacost and Omaha Steaks. David is a PhD in Economics and is a numbers and results guy. He fully knows and appreciates the work of influencers and gives 100% to support the influencers he works with, even on Instabook and Facetagram as he jokes. You can follow him on Instagram at davidazucker.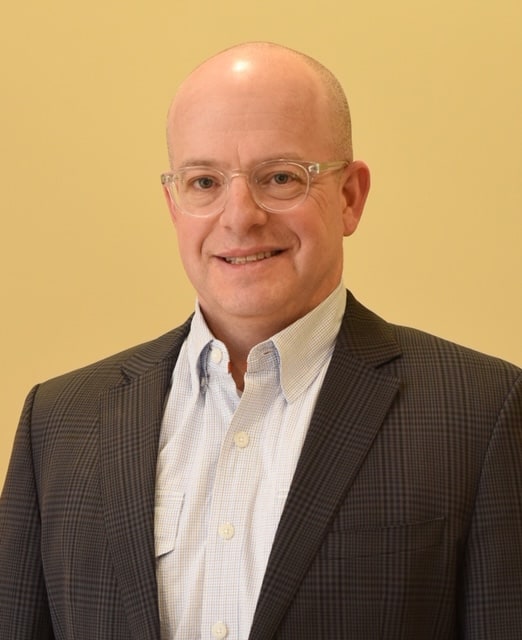 Chris Perdue, Director of E-Commerce, is a fourth-generation family member and an advertising spokesperson for Perdue Farms. Chris has led influencer programs for the iconic "Got Milk" milk mustache campaign as well as various Silicon Valley startups specializing in e-commerce. Chris will be working directly with the ambassadors, influencers and affiliates and will be interacting with the Facebook groups and all other influencer events and campaigns. He looks forward to meeting everyone at Mediavine in Austin and sharing his firsthand glimpse of the world of Perdue Farms as it enters its second century of business. Chris and his wife are expecting their first child in January and you can follow their adventures on Instagram at cperdue.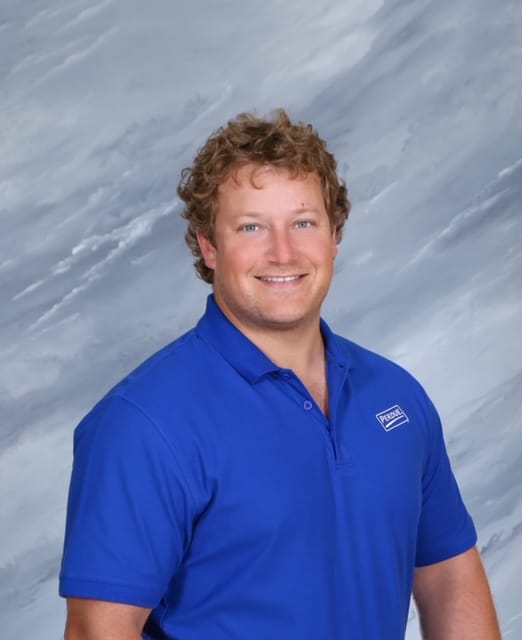 Dana Zucker, of boutique agency LifeDoneWell, is David's wife and is consulting for Perdue Farms, helping to manage the Influencer program.
2. Starting from the top, what features are most important to you when selecting influencers to work with on a campaign? Traffic (website vs. social numbers), prominence on a specific social platform, engagement, email list, photography, video, writing skills, demographic, pricing, content niche, experience working with brands, etc.?
The single most crucial factor for selecting influencers is that they reach real consumers. Immediately following is authenticity; we don't want our influencers to change for us, we need you to be yourselves. Don't try to impress us, impress your community of readers and followers. Traffic is great but real traffic that engages and converts is best. We love to see great engagement numbers from consumers on Instagram and Facebook and intimately knowing your follower demographic is what really matters.
We would like to partner with people whose follower demographics align with our core targeting strategies. We're looking for long term relationships with our influencers and not one-off campaigns and will support our influencers' content with both money and social support. We are happy to work with you if you have not worked with brands before, we just ask that you are professional and adhere to and are up to date on all FTC policies. Our influencer agency does check for past FTC compliance and that your engagement is from consumers prior to presenting Influencers to us.
3. Let's talk pitches:

What catches your eye? What would your dream pitch email contain? How do you feel about media kits? Do you like being approached on social media? What makes an influencer stand out without feeling salesy and smarmy?
This may be weird but we would rather not have out of the blue pitches. Be part of our database first: https://forms.gle/Db4hFLn5kxgSX4oN9. Once you are in the database we can add you to our Influencer Facebook group. As we stated before, we like building relationships with our influencers. We want to get to know you and your followers, and we want you to get to know us.
David – "One benefit we have is research and we use it. We have the benefit of knowing what we should be focusing on. If we are currently working with an influencer and they have a great pitch we are more likely to read it. We love bright ideas and would love to support influencers we have a relationship with already".
Chris – "When selecting influencers our single most important measure is influencers talking to real consumers. We work closely with our partner agency to hand review every influencer and social channel, prioritizing consistent, real engagement over rolled up statistics. An influencer with 10,000 UMV and 30,000 page views is stronger in our eyes than someone with a massive number of unengaged followers. If you send us your media kit or pitch, make sure you stand out – tell us about your readers and followers, not just about yourself. We do want to get to know you, and we also want to understand who you influence."
4. Moving along in the process, let's assume that you've selected your bloggers. What can someone do to stand out as a superstar in a campaign and put themselves on a shortlist for a long-term relationship and subsequent campaigns? What are your expectations from the influencer after a campaign has ended?
Chris- "Being an influencer for us is simple – be real, be yourself and reach your readers and followers in your real authentic voice. At the end of the day, it is about the converting numbers, ROI, reach and more. You do not have to have record numbers but you must reach real consumers and have authentic engagement with those consumers. We are never opposed to adding people or creating a relationship that makes sense. We prefer working with influencers long term and create a partnership."
When a campaign ends, our only expectation of an influencer is that you submit your end of campaign form. If you would like to be our partner long term be sure you are in our Facebook group. You are also always welcome be an affiliate with us – we have a variety of great ways for you to earn money and stay close.
5. If a pitch doesn't go through for whatever reason, or if there's not currently availability for a long-term relationship with an influencer, what are some "not annoying" ways they can stay in touch and be kept in mind for future opportunities?
We have many opportunities for influencers to work with us on an on-going basis. First, we require everyone to fill out our database form: https://forms.gle/Db4hFLn5kxgSX4oN9.
When filling out the form there is an option to be added to our Influencer Facebook group. This group will be updated with what's happening at Perdue Farms, new opportunities, affiliate information and more. Also, become an affiliate for Perdue Farms (information will be shared in our Facebook Group and sign-ups will be available at Mediavine)! We will have great opportunities for affiliates and provide affiliates with unique experiences, events, product samples and more.
6. Since the rise of the influencer marketing industry, there's always the constant fear that the bubble will burst and the brand work will dry up. Since you're currently launching a huge influencer campaign with Perdue Farms, a brand that has only minimally worked with influencers in their 100+ years of operation, you're clearly of the opinion that influencer marketing is valuable. So why influencers? And why now?
Over the past few years Perdue Farms has worked with influencers intermittently through third-parties and seen glimpses of success. We're now ready to bring this work in-house and build an authentic, sustaining influencer program with long term partners to share their experiences with our brands. As Perdue Farms elevates its presence in the e-commerce space, we'll be able to track our influencer's performance metrics and grow our support budget as we find authentic voices to advocate on our behalf.
Here at Perdue Farms we're pursuing an authentic approach to how we raise our animals by partnering with farm families to be the premium supplier of organic, pasture raised, free range and grass fed animal products, from our family to yours. Now we're looking to find authentic voices to advocate on our behalf and tell our family story. Influencer Marketing excels with its back to basics approach of grassroots, word-of-mouth marketing and mirrors the authentic approach we're taking to how we approach agriculture and sustainable farming. We also realize that by supporting influencers our reach is greater than when just working on social ourselves. It is always better with friends and family around the table.