Introducing Pinterest's Newest Features
It's hard to believe, but it's been more than six weeks since the whole Mediavine crew made our way out to the Bay Area for our second conference. Before we started stuffing swag bags, a few of us took a little field trip – right to Pinterest's headquarters in downtown San Francisco.
You might be asking yourself what Mediavine and Pinterest have to do with each other. Simply put – we both care a whole heck of a lot about content creators, and the things that matter to you – like site speed, reaching your readers, and working with brands.
We're partnering with Pinterest to debut their latest features directly to you. There's some pretty exciting stuff coming to the platform this year, and we're excited to get to tell you about it.
New ways to get discovered
People come to Pinterest actively looking for ideas to try and buy. And the best ideas come from Creators like you. To make it even easier for you to connect with your audience, Pinterest is rolling out a new business profile that gives you more control over how your brand is represented.
New profile, new insights
Your new business profile has a dynamic cover image that lets you highlight the content you want your audience to see first. You can show your latest Pins, pick a specific board to spotlight, or just focus on the most recent Pinterest activity from your site. Whatever option you pick, the Pins in your cover image are always the latest and greatest.
Customize your profile cover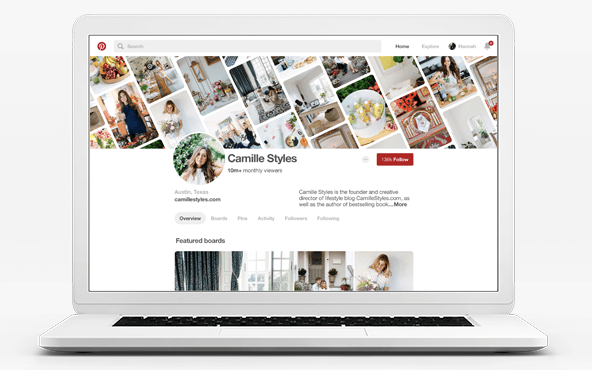 Reach beyond your followers
At the very top of your profile, you'll see a new helpful stat—monthly viewers. This tells you the total number of people who saw your Pins in the last 30 days, so you and the people who visit your profile can see how far your influence extends on Pinterest.
And remember, you can always promote your Pins so they're seen by people who are actively looking for products and services like yours.
More ways for people to find your content
Pinterest is also introducing a new dedicated space for people to discover more ideas from the people and brands they care about (like you!) The new Following tab lets your followers see your latest Pins, in the order you save them.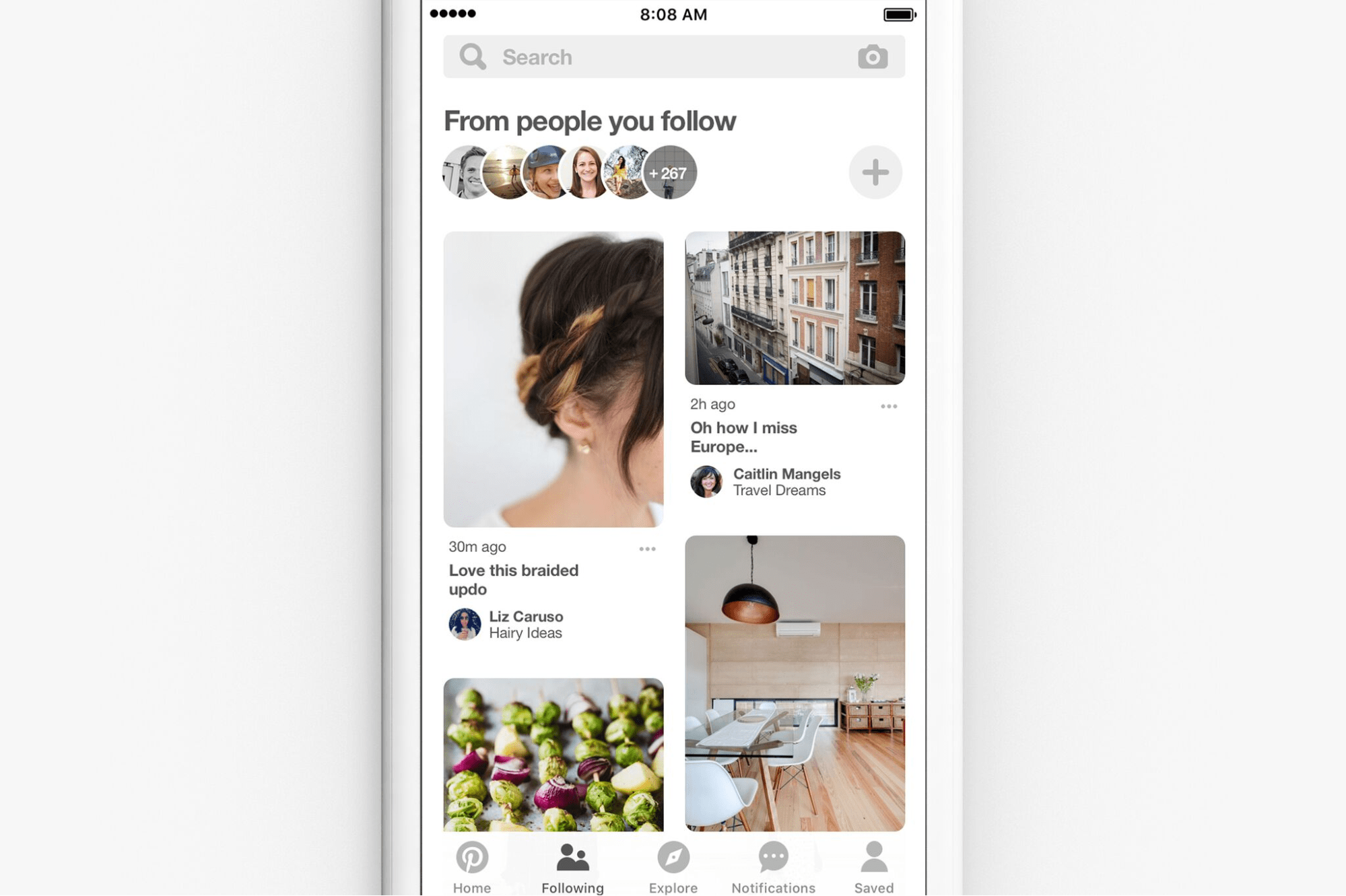 Your followers are your biggest fans on Pinterest, and they're the first to see your ideas. They're also the first to weigh in on which content they love most. The more they engage with one of your Pins, the more it gets shown in other places across Pinterest—like search results, feeds and recommendations—for hundreds of millions of other Pinners to discover.
The Following tab also has built-in ways for people to find new profiles to follow—which helps you build an even bigger, more engaged audience on Pinterest.
Pinterest will be rolling these updates out over the next couple months. If you need help getting set up, check out this best practice guide for Pinterest Business, straight from the source.
A very significant portion of Mediavine publisher traffic comes directly from Pinterest, and our hope is that a friendship between our two companies will only help everyone excel even more. Don't miss an upcoming Facebook Live on Pinterest Best Practices with Pinterest's own Aaron Ru and Leon Lin – details coming soon!