Believe it or not, another season has almost passed us by and with it, the fourth Mediavine Summer of Live.
Before I started writing the recap introduction for this year's annual Facebook Live extravaganza, I peeked at my profound words from 2020.
I opened with: It was a weird summer, y'all.
While the same words would've been just as applicable this year, we're not about redundancies on the Mediavine blog, so I'll just say: It was another interesting season.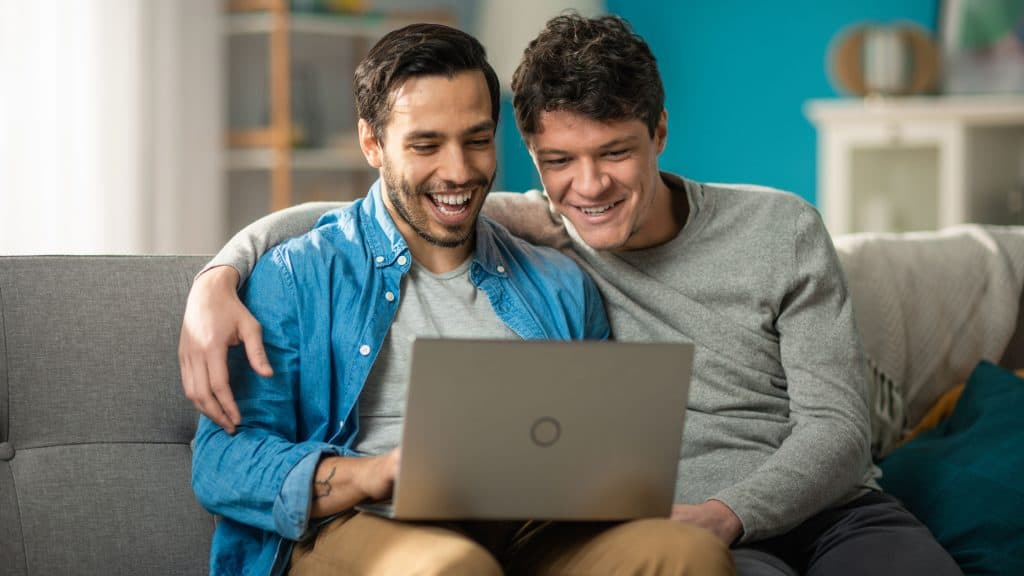 We kicked off this season's Summer of Live by asking for topic submissions from all of you amazing content creators. And man, did you guys deliver!
We had a tough time choosing from so many incredible speakers, but we managed to narrow it down to three months of content on topics ranging from social media to offbeat income streams.
Our mission statement at Mediavine is helping content creators build sustainable businesses and part of the way that manifests is by providing free and easily accessible educational content for the blogging community at large.
For the past 12 months, we've been expanding our efforts to include even more ways for our audience to consume our content. From our bimonthly newsletter to our new podcast, On Air, our goal is to pour resources back into the blogging community that has already given so much to us.
And we're not stopping here! We've already issued a casting call for topics and guests for the fourth season of Teal Talk, our bimonthly Facebook Live series, and we'd love to see Y-O-U apply.
Now, onto the episode recap! Which ones did you find the most helpful?
Episode 1 — 5 Pinterest Secrets and How To Gain Traction With Them
Guest: Amy Locurto, Living Locurto
In our season premiere of Summer of Live, Amy Locurto from Living Locurto and Amy's Circle joins Jenny Guy, Senior Director of Marketing, for a chat about using Pinterest like a real user to boost your Pinterest results. Learn tips to effectively use Pinterest's most popular features, including Pinterest Trends, Idea Pins, video pins and more.
Don't miss the transcript of this episode filled with Amy's Pinterest secrets!
Episode 2 — 5 Ways To Earn More With Affiliate Marketing
Guest: Jessica Turner
With Amazon Prime day right around the corner, now is the time to fully monetize your channels and take home a Christmas income in June. Founder of Affiliate Marketing for Influencers, Jessica Turner, joins Jenny for a discussion about making this your most lucrative Prime Day ever. (Don't be dissuaded by the Prime Day chatter; Jessica's tips are evergreen!)
Episode 3 — Blogging On A Budget
Guest: Latasha Peterson, Arts & Budgets
There's a whole lot of tools out there for bloggers, all of them promising the moon on a stick. How do you get through the hype and find what will really help you grow without breaking the bank? Latasha Peterson of Arts and Budgets gives us the lowdown on which tools will get your growth into the green and keep your bank statements out of the red.
Read the transcript of Latasha's episode.
Episode 4 — Blog To Page – Become a Published Author
Guest: Jeffrey Eisner, Pressure Luck
Growth in your business isn't only about website traffic! Jeffrey Eisner of Pressure Luck drops by Summer of Live to share his secrets for expanding beyond your blog and into the world of bestsellers. He'll be sharing his firsthand experience and tips for any content creator interested in becoming a published author.
Watch the episode and check out the transcript with Jeffrey's presentation.
Episode 5 — Facebook For Bloggers
Guests: Melanie Ferguson, Southern Crush at Home
Melanie Ferguson from Southern Crush At Home shares proven strategies to transform Facebook from a headache to an additional revenue stream and traffic source. No matter if you're a Facebook master or novice, Melanie has tips that will help grow your blog!
View the transcript of this episode along with Melanie's presentation.
Episode 6 — Stories to Grow Your Audience
Guest: Jane Ko, Taste of Koko
Whether you're a first time content creator or have been making videos for years, we've all noticed the recent changes to the social media landscape: TikTok and Instagram reels have arrived. Jane Ko explains how she creates videos that keep her audience coming back while having fun along the way. Jane also answers listeners' questions, ranging from how she collaborates with restaurateurs to how she uses software to optimize results.
Episode 7 — Photographing for Pageviews
Guest: Stephanie Keeping and Melodee Fiske, Pretty Focused
As a food blogger, there's one key ingredient to your success: taking delicious photos of your recipes. But how do you do that with the seemingly endless competition and incredibly complex Google algorithm?
In this Summer of Live, Stephanie Keeping and Melodee Fiske break down their system of taking amazing photos that drive page views and expand their audience. Using real-life examples and statistics on how a few principles for their photos greatly increased their popularity, this episode is great for food bloggers who are just starting out or trying to recalculate their businesses.
Episode 8 — TikTok You Don't Stop
Guests: Amy Flanigan, Belly Full
"TikTok isn't for content creators." Have you heard this before (or perhaps thought it yourself)? Amy Flanigan of the website Belly Full — who also has 600k+ TikTok followers! — is here to change your mind.
Join us for this episode of our Summer of Live series to get Amy's top tips for expanding your brand by getting real with your audience in short video content.
Check out the transcripts for Amy's episode.
Episode 9 — You Can Always Write More
Guests: Claudia Tavani, My Adventures Across the World
If you've been creating content for any length of time, chances are that you've experienced a case of writer's block. Do you know the feeling? You just can't get excited to write and every topic feels like it's been done to death.
Enter Claudia Tavani. She's a longtime blogger who believes "You Can Always Write More," and she's here to help you niche down to get unstuck ASAP.
Episode 10 — SEO Mythbusters
Guests: Eric Hochberger, Mediavine and Mike Pearson, Stupid Simple SEO
Oft maligned, mangled and misunderstood, SEO is nevertheless pretty mandatory for achieving sustainable success as a content creator. But with all of the contradictory "expert" advice out there, how do you separate the really important from the really big nothing? That's what we're here for.
On our Summer of Live 2021 finale, Mike Pearson and our own Eric Hochberger weigh in on today's most prevalent theories and advice as well as listener questions.
---
Thanks for joining us for a quick trip down memory lane! We'll see you on an episode of Teal Talk soon. Like our Facebook page to keep tabs on our upcoming videos, and subscribe to our YouTube channel to catch the replays!
Subscribe for Updates
Stay up to date with the latest from Mediavine