It was a weird summer, y'all.
What are "understatements of the century for $200, Alex?"
Between a global pandemic, economic woes and uncertainty over just about everything from wearing masks and safe vacations to back to school, we were all really craving some normalcy and human interaction.
And in a 'normal' summertime at Mediavine, we have the Summer of Live. The concept of our summer live show is fairly simple: One all-new Facebook Live episode a week for 12 weeks, where we interview experts on any and all topics designed to help content creators build sustainable businesses.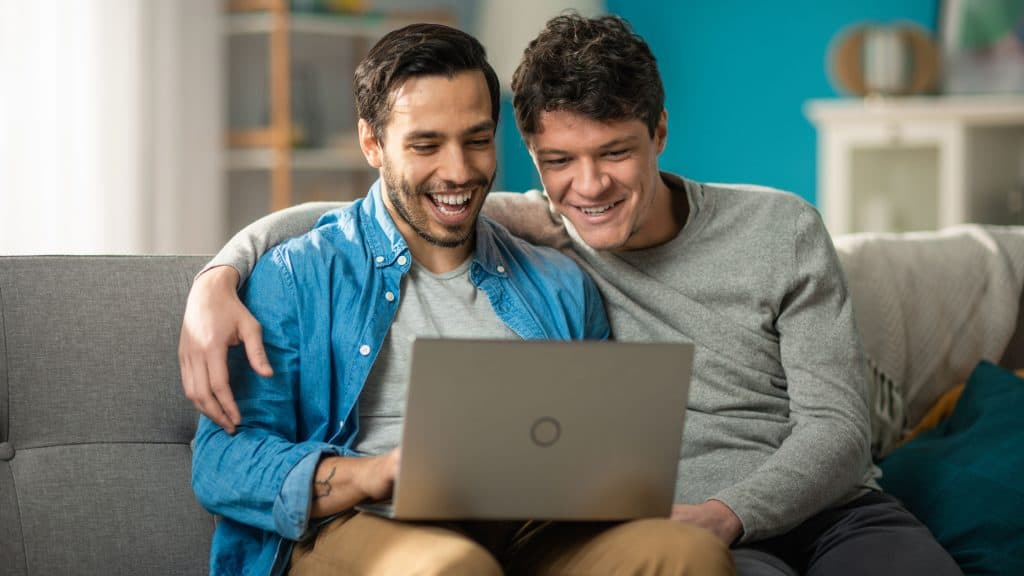 This summer would mark our third Summer of Live and, like everything else in 2020, we needed to pivot a bit with our content plans.
As we had to cancel our annual summer conference due to Covid-19, we decided to take that incredible lineup of speakers and invite them to be guests on the Summer of Live. No airplanes or in-person hugs or seafood in Baltimore, but the same awesome topics and expertise brought to the Live format. Luckily, all our speakers are pros and they were totally game to make this work.
We were scheduled to start our summer programming on June 4th, but with incidents of further violence reflecting the systemic racism embedded in our culture, we paused the Summer of Live and put necessary focus on the ongoing We Stand With You initiative and PSA campaign. (We encourage everyone to learn more about We Stand With You and join us in supporting Black and BIPOC communities.)
After a dark two weeks (literally and figuratively), we started our Summer of Live programming on Thursday, June 18th with the wonderful Gee Nonterah and wrapped up on Thursday, September 3rd with Wanderful CEO Beth Santos. Those 12 episodes currently have over 19,000 views on Facebook with even more coming, now that the episodes have been edited and uploaded to the Mediavine YouTube channel.
As cheesy as it sounds, it's truly my honor to host the Summer of Live and Teal Talk. Providing free and easily accessible educational content for the blogging community at large is a big part of our mission at Mediavine and I relish the opportunity to talk with our audience and expert guests each and every week.
We are always looking for ways to provide more educational content, as well as ideas for what you guys want to see next. In fact, we're planning a brand-new email newsletter, available to anyone within the blogging community (whether they're currently a Mediavine publisher or not!) We're rolling that out in a few weeks and we'd love to send it to you! You can subscribe here.
Now, onto the episode recap! Which ones did you find the most helpful?
Episode 1 — Repurpose like a PRO: How to Turn 1 Blog Post into 15 Pieces of Content
Guest: Gertrude Nonterah, My Online Biz Journey
Are you making the most of your content? Many people will publish a blog post, share a link on their social media and call it a day. But they're wasting a prime piece of content real estate! Gertrude "Gee" Nonterah of MyOnlineBizJourney and host of The Create and Prosper Show shared her expertise on taking one blog post and turning it into 15 different pieces of content for multiple platforms. You worked hard on that blog post, make it work for you.
We took Gee's advice and published the transcript for this Live as a blog post for all our reading lovers out there.)
Episode 2 — Improving In-Post Affiliate Earnings
Guest: Katelyn Fagan, What's Up Fagans
This episode was tailor-made for bloggers who are ready to diversify their revenue streams by maximizing affiliate earnings. Mediavine publisher and affiliate marketing expert Katelyn Fagan from the blog What's Up Fagans? loaded us up with actionable tips on everything from which affiliate programs are must-join to placing links that get clicks AND sales.
Don't miss the transcript of this episode filled with Katelyn's affiliate marketing tips!
Episode 3 — Google Analytics
Guest: Sherry Smothermon-Short, Painless Blog Analytics
Truth time: Are you a Google Analytics fanatic or are you in the, "I can find pageviews and that's about it" camp? Wherever you fall on the GA spectrum, the awesome info from Mediavine publisher and founder of Painless Blog Analytics Sherry Smothermon-Short will help. She shares tips on finding content ideas, optimizing for income, identifying replicable successes and avoiding potential data pitfalls, plus how GA + the new Mediavine Dashboard = BIG EARNINGS.
You can read the transcript of this great Google Analytics episode here.
Episode 4 — Quickly Reach a Wider Audience with Multiplatform Videos
Guest: Meredith Marsh, VidProMom
If you're still on the fence about creating original video content, it's time to get off that fence and get behind the camera. The VidProMom herself, Meredith Marsh, came by the Summer of Live to teach us how to quickly repurpose video content for multiple mediums and magnify the reach by 5x. No, that's not a typo, it says five times more reach.
Watch the episode and check out the transcript of Meredith's video tips.
Episode 5 — Mediavine Updates
Guests: Mediavine Co-Founders Eric Hochberger and Amber Bracegirdle
Sponsored by Agathon, provider of WordPress hosting with a focus on speed and stability plus the expert support you need as a professional blogger so you can focus on growing your site.
With all travel halted (thanks Covid!), it was extra special spending a little time with Mediavine Co-Founders Amber and Eric during this episode. We had a blast talking about everything on the Mediavine roadmap, from Create Indexes and video playlists to Grow.me and Trellis.
The transcript of this episode spells out all of the Mediavine summer updates for you.
Episode 6 — Going Gutenberg
Guest: Lynn Woll, Create Whimsy
Lynn Woll of Create Whimsy came by the Summer of Live to convince us that WordPress Gutenberg will make your life easier and your site more attractive. Get all the tips and tricks to ease your transition and make the most of those awesome reusable blocks.
Episode 7 — Growing Niche Social Accounts that Actually Deliver Traffic to Your Site
Guest: Ciaran Blumenfeld, Hashtracking
The Problem: Diminishing returns due to shifting algorithms make it difficult for content creators to justify putting continued time and effort into social media platforms.
The Solution: This Summer of Live episode with Ciaran Blumenfeld, CEO of Hashtracking! Learn how to adapt web-based SEO techniques to drive social media discovery, engagement and ultimately, conversion. Watch and free yourself from those pesky algorithms.
Episode 8 — Publisher Support Live
Guests: Heather Tullos and Carmen Stinson, Mediavine
It's an undisputed fact that the Mediavine Publisher Support team is the best. Even Google thinks so. They're working with publishers every single day to help them increase their revenue and answer all their questions. So it was a real treat to have queens Heather and Carmen, our Director of Publisher Support and Publisher Support Manager, respectively, on hand for an AMA. We learned a lot and laughed a lot, which is the perfect Summer of Live combo.
Episode 9 — How to Have a Successful Mastermind Group
Guests: Lynsey Kmetz, Moscato Mom, and Leah Althiser, The Frugal South
Real talk: Blogging and working from home can be isolating. That's why we believe it's so important to find your people, a group that brings synergy, accountability and friendship that can change both your life and your business, helping you to continuously level up.
In short, we all need a mastermind group. In this episode, experts Leah Althiser and Lynsey Kmetz covered everything from finding and starting the group to growing those relationships and the tools that make communication a snap.
Episode 10 — Automations: Your Invisible Employee
Guest: Erin Chase, 5 Dollar Dinners
Sponsored by BigScoots, offering completely hands-on managed WordPress hosting, purpose-built with WordPress in mind to deliver industry leading performance and reliability.
Running your own business is a lot at the best of times. Throw the insanity of 2020 in the mix and we're all running ourselves ragged trying to keep up with the chaos of blogging. Erin Chase and AUTOMATIONS to the rescue! From tasks to email to social, the info in this episode will help you get your time back.
Episode 11 — Triple Your Income (While You Sit at the Pool)
Guest: Hilary Erickson, Pulling Curls
If we've said it once, we've said it a zillion times: Diversify your revenue streams! Courses can be a great source of income and my guest for this episode has actually tripled her income in this way.
Mediavine publisher Hilary Erickson of Pulling Curls shared her thoughts on everything courses from finding your topic to marketing and sales.
Episode 12 — From "Me" to "We": Transforming Your Blog Into a Business Bigger Than Yourself
Guest: Beth Santos, Wanderful
Any business 101 course will tell you that a company built on one person is set up to fail. But how do you start scaling when your blog has been a one-person show up to now?
This episode was an inspiring discussion with Wanderful Founder and CEO Beth Santos, where she shared actionable tips and real advice from her journey transforming her one-woman blog into a sustainable company built on community, network and scale.
Thanks for joining us for a quick trip down memory lane! We'll see you on an episode of Teal Talk soon. Like our Facebook page to keep tabs on our upcoming videos, and subscribe to our YouTube channel to catch the replays!
Subscribe for Updates
Stay up to date with the latest from Mediavine