Mediavine has been designing and developing the Trellis framework, from the ground up, in pursuit of speed and revenue optimization for our publishers.
We've been at this for awhile, as I'm sure many of you know.
After many months of beta testing on internal websites, we've ramped up development and testing to include Mediavine publishers as trusted, enthusiastic and opinionated beta testers.
On March 10th we launched the core Trellis theme on an external site for the first time, and the Mediavine Trellis Beta Program has been full steam ahead ever since.
Over 60 sites now run the framework, including those in Food, Travel, Parenting, Education, DIY & Crafts, Health & Beauty and other verticals.
All of our beta testers have seen improvements in pagespeed and overall performance after switching to Trellis, thanks in part to our Support Engineers who have worked with every tester throughout the installation and set-up process.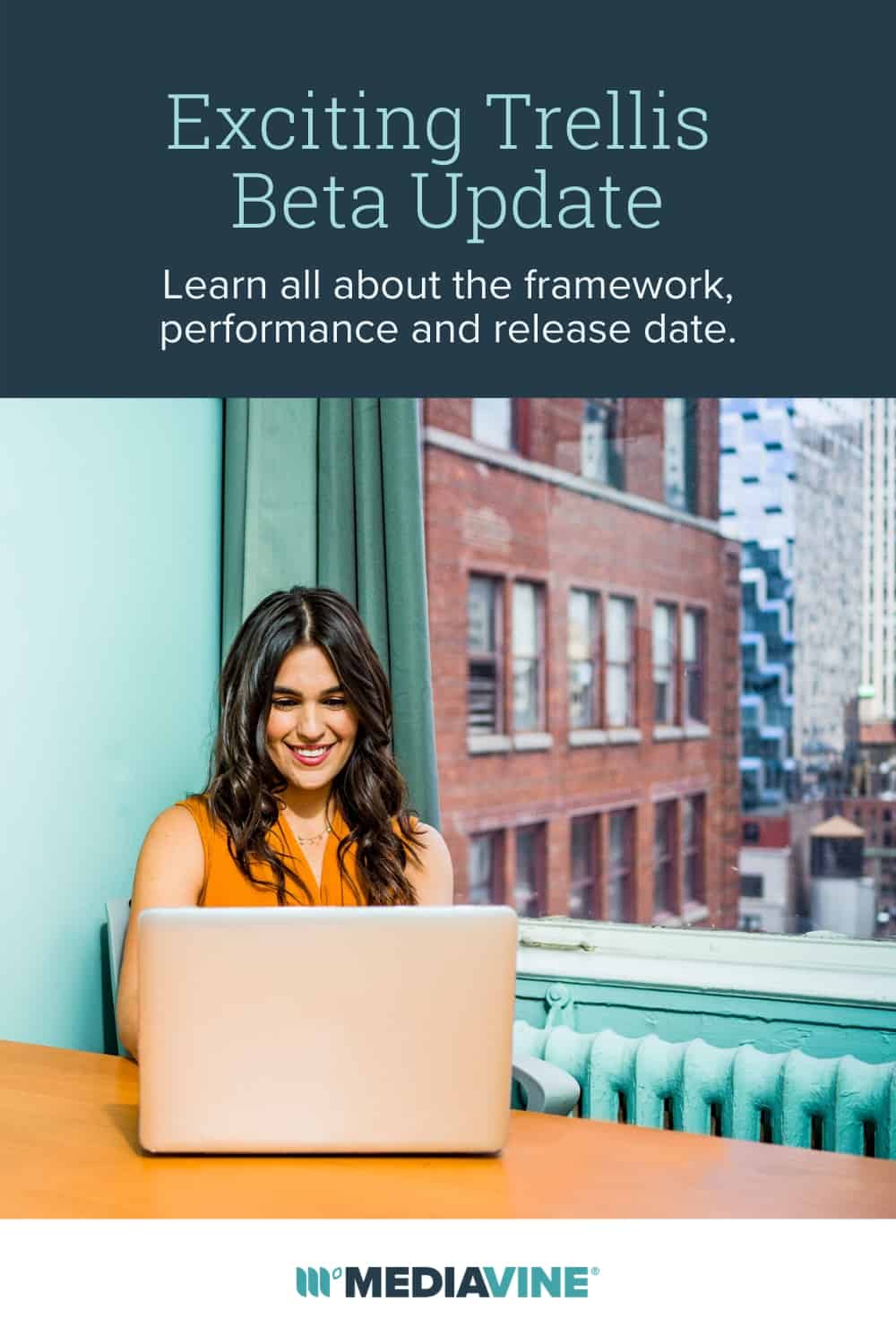 Trellis Performance: Improvements We've Seen So Far
So far, publishers have seen a 30% increase in pagespeed with Trellis – an average increase of 32 points as measured by Google's PageSpeed Insights.
We've also seen increases in total sessions (+5%), pageviews (+10%), and overall users (+5%), along with nearly two additional ad impressions per session.
How does Trellis optimize your site?
From the beginning, Mediavine designed the core Trellis framework for speed and for revenue optimization, but also for simplicity and ease-of-use.
To accomplish these goals, we've developed Trellis to perform many functions that typically require the installation of poorly optimized third-party plugins. Below, we'll look at how those functions contribute to Trellis' overall performance.
Lazy Loading
Lazy loading is built in to Trellis' core. When you hear the term "lazy loading", you might be thinking images, but we actually took it a step further.
Two steps, actually: Comments and iframes are both integrated into Trellis' lazy loading solution.
Critical CSS
Trellis' core has built in Critical CSS generation that will inline above-the-fold styles into the <head> of the post or page, eliminating a render-blocking request to the CSS file.
All other styles can then be lazy loaded without impacting user experience.
JavaScript Minification
Trellis' core contains built-in JavaScript minification that will optimize and defer the disparate JavaScript files which are added by many third-party plugins. We're working on further script optimizations as well.
And more…
Beyond the fundamental built-in performance features, we've added several more what we call nice-to-haves, based on the frequent questions and requests we see in our support channels.
Need to change fonts, increase your font size or increase line height? Select a header and body font that suits your style from one of over 40 built in Google fonts. Then, you pick the font size and marvel as the line height adjusts accordingly.
Not sure how to connect your Google Analytics tag? It's a piece of cake with an easy-to-use Google Analytics Tracking ID field.
Would you prefer your header logo to be a bit bigger, or a bit smaller? Do you prefer a little more, or a little less breathing room above the fold? Well we've got options for all of that.
Are you using Yoast, All in One SEO, or other SEO tools? You can easily disable the built-in Trellis schema output so we can stay out of your way as you write great content with the tools you love.
You can also add your brand colors to the Primary and Secondary color options, add a search bar to the header, take advantage of the built-in PWA (Progressive Web App) feature, change the ad frequency of your archive pages or disable those ad placements altogether — if you hate money.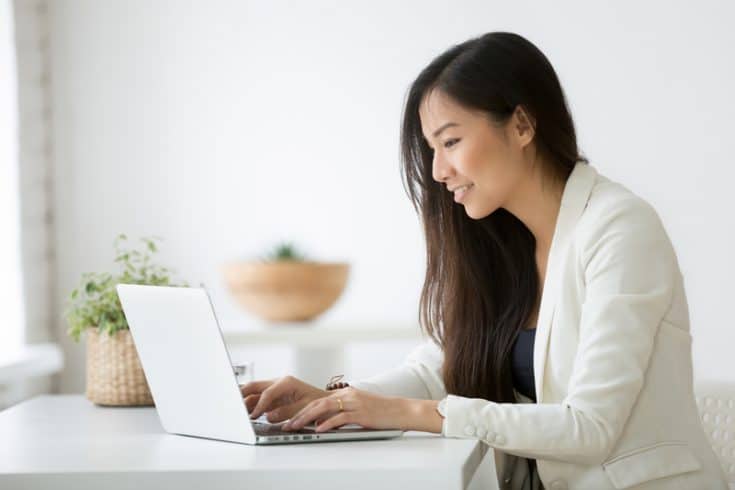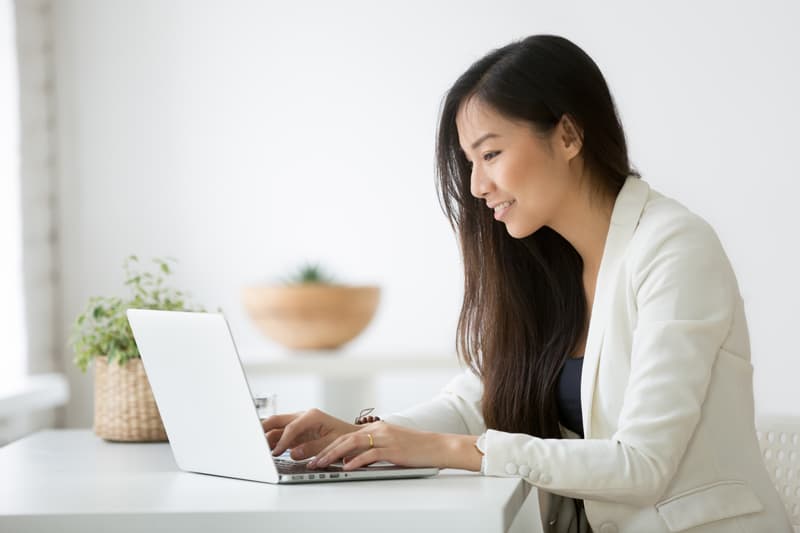 Trellis Beta: The Next Phase
Thus far, the Trellis Beta Program has mostly been about stabilizing the core theme framework, gathering user input and preparing ourselves to support the theme and its users.
That core is just about where we want it now, in terms of performance, so it's time to start looking at features beyond the minimum viable product.
Thanks to feedback from our beta testers, we know what needs to be done next, so I'll give you a sneak preview of what's on our roadmap:
Trellis Images
Trellis Images is a plugin we've developed and are continuing to refine for Trellis themes.
This will use your existing .jpg and .png files to non-destructively generate and serve next-generation image formats to compatible browsers as a performance optimization tool.
We test Trellis Images with every beta site to ensure it's working in as many different environments as possible, and we typically see an additional 5-point increase in pagespeed after the next-gen images have been generated and served.
Trellis Hooks
Affiliate messaging is important to Mediavine Publishers, and many beta testers have migrated to Trellis from themes that offer the ability to place affiliate disclosure messaging on a per post or global basis.
We've tested out some third-party plugins to bridge that gap in Trellis, but are now working on adding the feature to Trellis core, along with flexibility to accommodate custom messaging for sponsored posts.
We'll also be adding hooks for meta tags to easily add verification codes from Google Search Console or Pinterest, just in case your SEO tool of choice isn't already providing those fields.
Trellis Child Themes
When Trellis is ready to go public, it will do so with a selection of Trellis Child Themes, designed and developed by Mediavine.
We have few child themes that are nearly complete and ready for beta testing. We have also added additional designs to our development roadmap, after receiving some valuable design feedback from our beta testers.
In addition to our in-house child themes, we're excited to see what Trellis can do when it's in the hands of third-party designers and developers, several of whom are already working with the framework.
Plus, we're already working with Skylar Bowker of Feast Design Co. He's porting some of the most popular Feast child themes into Trellis, so you won't have to lose access to your favorite theme!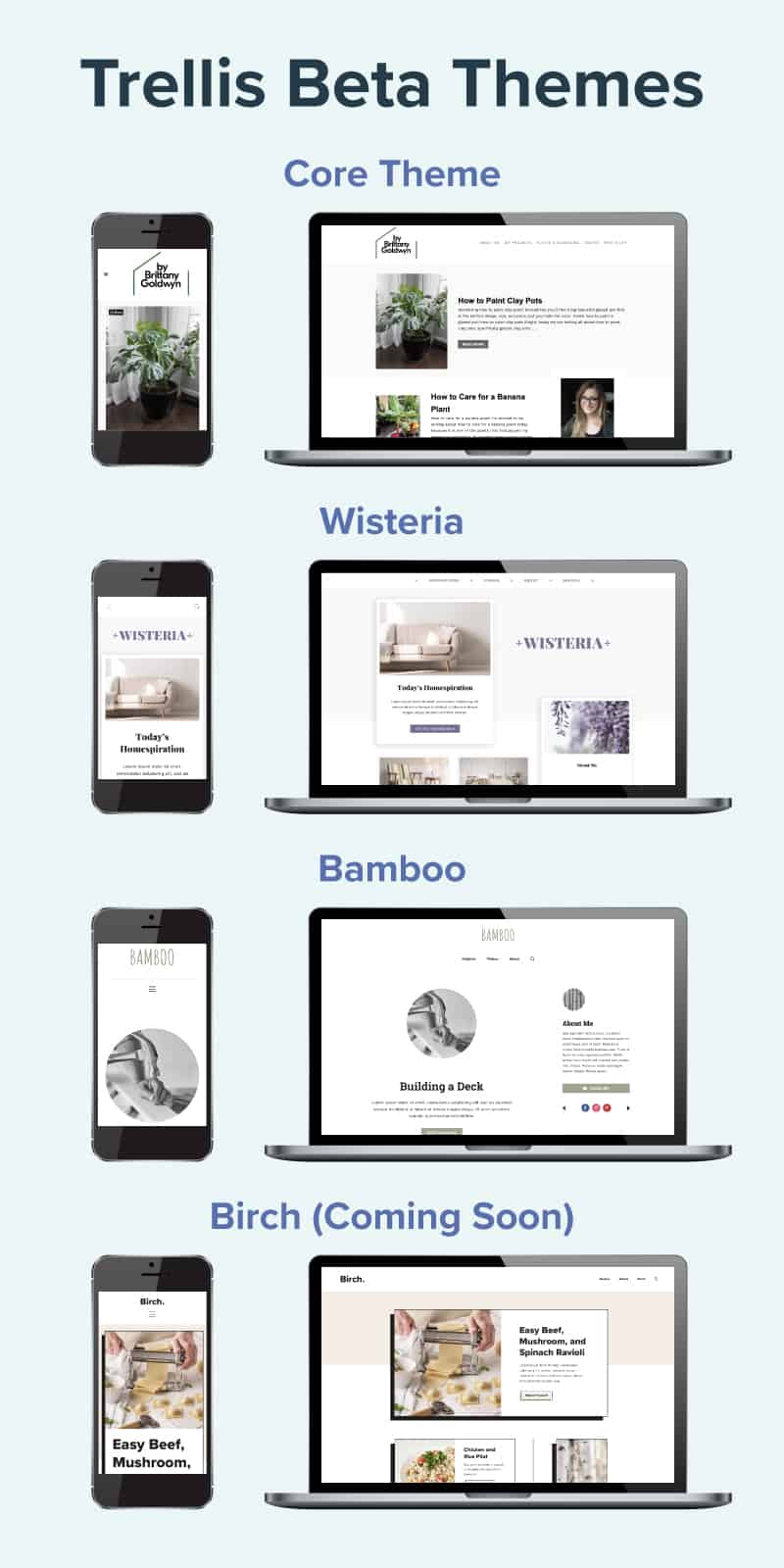 Create Indexes
Possibly the most frequently-requested feature from our group of Trellis beta testers is more flexibility for static homepage layouts.
There are some third-party plug-ins that can help accommodate this, but Trellis is being developed to work seamlessly with our other performance-optimized WordPress products, Create and Grow.
We've been working on a page builder-style feature for Create called Create Indexes, which will allow you to build static homepages and archive or category page layouts with row, column or grid style layouts.
For example, you can build an Index component for any cornerstone content that you want to feature on your homepage, or separate Indexes for each recipe category you've published on your site.
Create Indexes will not be exclusively available to Trellis themes. Anyone who is using the Create plugin will have access to this new feature once it's completely developed.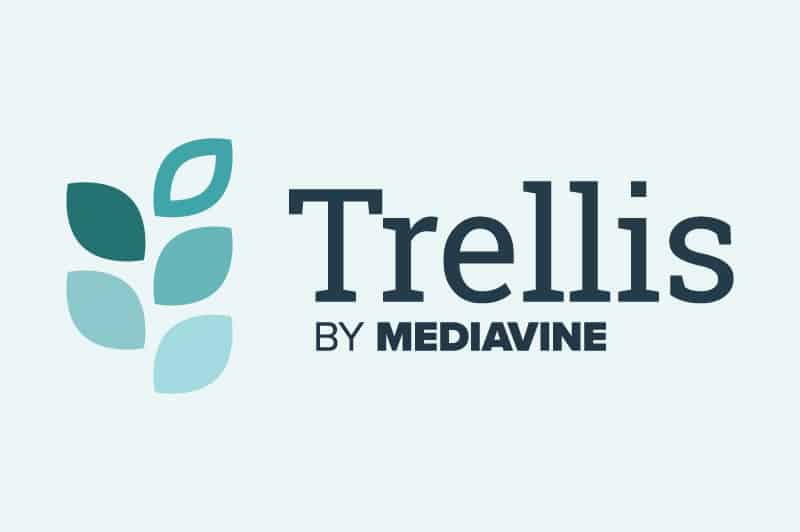 When Will Trellis Be Released to the Public?
We've been taking our time with this stage of the process, since every website is unique, which makes each Trellis launch a little different.
We approach every launch by asking and answering questions, auditing plugins, identifying potential issues and finding solutions.
We're also writing support documentation, and learning more about what publishers really need in a WordPress theme along the way.
As a result of all of this, Mediavine has been careful about announcing a firm release date for Trellis. We want to make sure it's meeting, then exceeding the expectations of our beta testers, engineers and support staff.
It's been a little over three months since we expanded the beta program to Mediavine publishers, and we still have a lot of work to do, but we're excited to be nearing the home stretch at this stage.
I can confidently say that the core Trellis framework and a suite of child themes will be ready to go public by the end of the year.
Subscribe to the Mediavine Blog
Stay up to date with the latest from Mediavine
Related Posts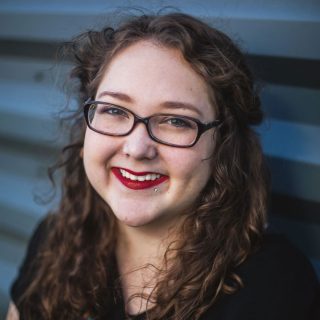 Susannah Brinkley Henry
The Summer of Live is in full swing, and we're already almost halfway through!
Read More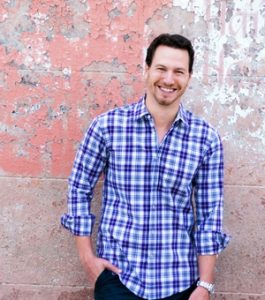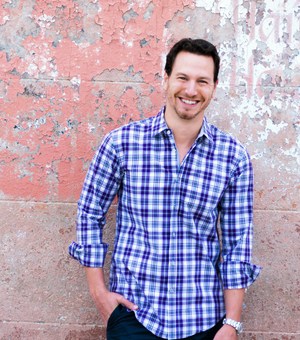 Eric Hochberger
If you're a Mediavine publisher, chances are you've noticed the recent ramp-up of the Trellis hype machine. While we've discussed this exciting product at length in our social channels (Check …
Read More