Here we are, at the end of 2020. If you're reading this, it means we made it!
For the past few years I've handled our wrap-up blog posts to reminisce over Mediavine highlights for the past year.
And while there's no denying that there have been real moments of difficulty and tragedy, there have also been moments of triumph in 2020.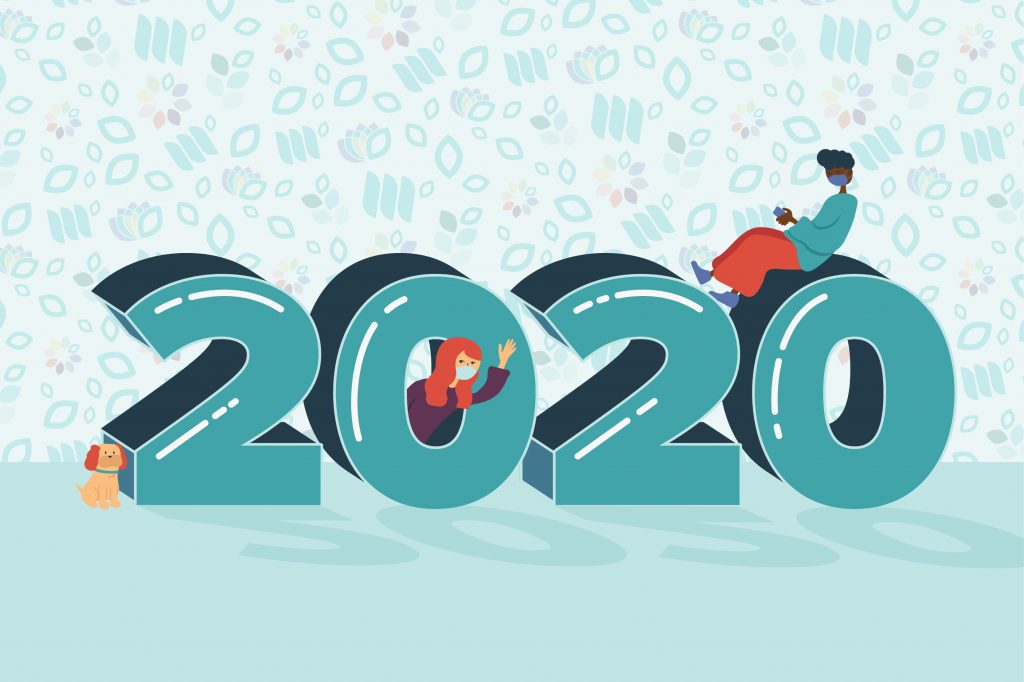 Soon, Eric will map out where we're going in 2021, and it's a post you won't want to miss.
But today I'd like to focus on the triumphs we've had together in 2020, to remind ourselves of the good work that came out of this year, all aimed at ensuring Mediavine publishers are ahead of the curve when it comes to the trifecta of user experience, site speed and income from advertising.
Thanks goes first to our incredibly hard-working staff and the passionate publishers we work with.
This unprecedented year brought with it an unprecedented number of applications for Mediavine's full-service ad management, along with major growth. We launched nearly 2200 new sites in 2020. We've also grown internally, adding 30 new Mediavine team members to our roster.
Remotely training new employees to help content creators build sustainable businesses in the face of a global pandemic is not something I ever could've predicted we'd do, but every single human working at and with Mediavine rose to the occasion, and that is worth celebrating.
We've relished seeing our publishers take the lemons this year has given them and make lemonade by listening to their audiences, digging into their analytics and creating evergreen content that speaks to the moment. We highlighted some of this inspiring work in our Content During Covid case study series.
But also, let's be real: This year has made it impossible for some of us to do any of our traditional work. Not only did the travel industry completely shut down, lots of Mediavine publishers also became unexpected educators for their children. We relied on the expertise of the Mediavine team and our publishers to create content like our Teal Talk episodes Surviving Quarantine With Kids and Work From Home Wellness.
The dedication of our teams and our publishers throughout this year has been one of the majorly joyous things to look back on. One step in front of the other, we've reached some incredible milestones in 2020.
We've gathered the highlights for you, in case you're like me, and wondering how 2020 is the same year in which Harry and Meghan left the royal family and there was a nationwide toilet paper shortage. What a year!
That's our 2020 Year in Review! It's incredible to think of everything that's happened this year, along with a global pandemic and economic shutdown.
One last big thing worth mentioning is our brand-spanking-new newsletter, launched to replace our quarterly update missive of old. It's aimed at publishers of all niches and sizes, whether you're working with us as your ad management company or not, so please subscribe if you haven't already!
We're filling it with content relevant to growing your business, whether you've been at this 10 minutes or 10 years, so please don't miss it.
I suppose it's a wonderful thing that Mediavine employees and publishers alike were working remotely long before it was the it thing, making us uniquely positioned to take 2020 in our stride, keeping the hustle moving right along.
Look at all of us being trendsetters in our pajamas!
On a serious note, we know that this year has been difficult in ways none of us could ever have imagined, but we hope that you know getting to work with MVPs every day is what keeps us going, this year and every other year.
It's an honor and a privilege to be part of your business story. Just wait 'til you see what's next.
Subscribe for Updates
Stay up to date with the latest from Mediavine