What is Mediavine Travel? A Roadmap For Long-Term Success
If you're wondering what is Mediavine or what Mediavine does, chances are you associate us with ads in some way. We are an advertising management service, but ads are just the beginning.
Our mission is helping content creators build sustainable businesses. Ad management is the linchpin of this goal, no doubt. The key characteristics that differentiate Mediavine go beyond this, however.
Mediavine represents publishers in the travel, home, finance, lifestyle and food spaces (and more), helping optimize websites in every respect, improving page speed, traffic and revenue alike.
We manage ad placements, optimize performance and work with advertisers on your behalf. Our growing suite of WordPress plugins and our prioritization of SEO and speed all further set us apart.
In that respect, the answer to what is Mediavine Travel, or what is Mediavine Home, Finance, etc. is one and the same. All publishers receive this level of comprehensive service.
On their end, our ad partners match advertisers to the category or categories of website(s) they wish to target. We then match publishers to the vertical those choices best align with.
This creates a real-time, optimized funnel for your ad inventory to travel from the most relevant advertisers to your audience, delivering high-paying ads for more than 6,000 publishers and counting.
In conjunction with our proprietary technology, our advertising solutions and commitment to SEO, speed and publisher support has lifted many Mediavine Travel sites to the next level.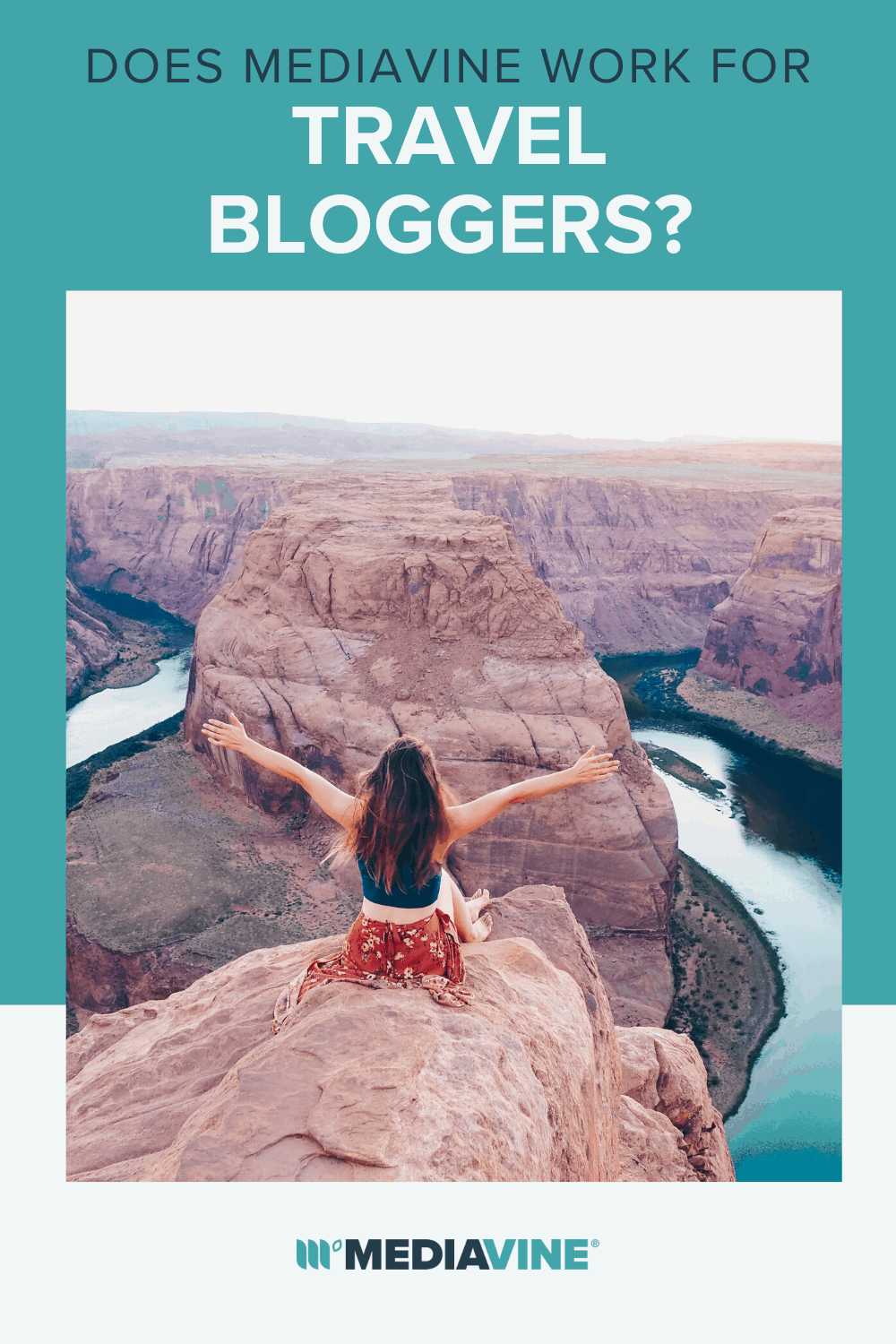 What is Mediavine Travel?
Mediavine Travel sites are assigned to a single Comscore category where, using the strategy outlined above, our publishers' buying power receives a major boost thanks to power in numbers.
Combining impressions across a multitude of publishers increases our collective size, making individual Mediavine Travel sites part of a single, high-paying juggernaut of a category.
This allows our travel bloggers — and Mediavine Finance, Food, Home, etc. sites — to improve their RPMs to levels they might not be able to reach otherwise.
For travel bloggers seeking a site-wide, long-term growth strategy, Mediavine offers a roadmap based on highly-viewable ads, faster-loading websites and better user experiences.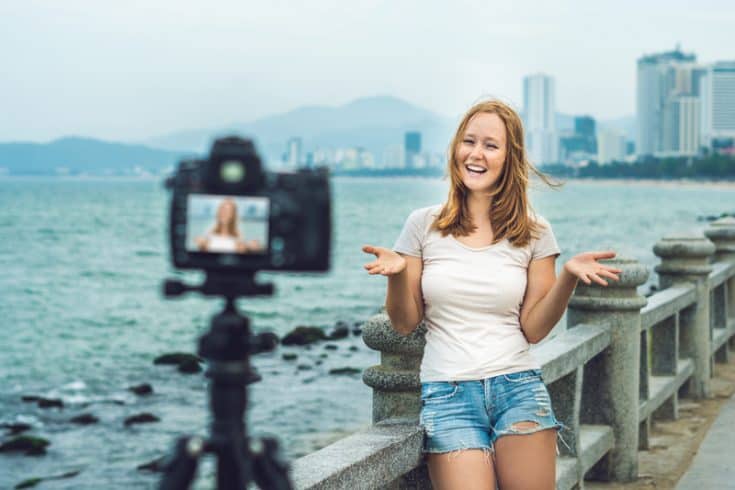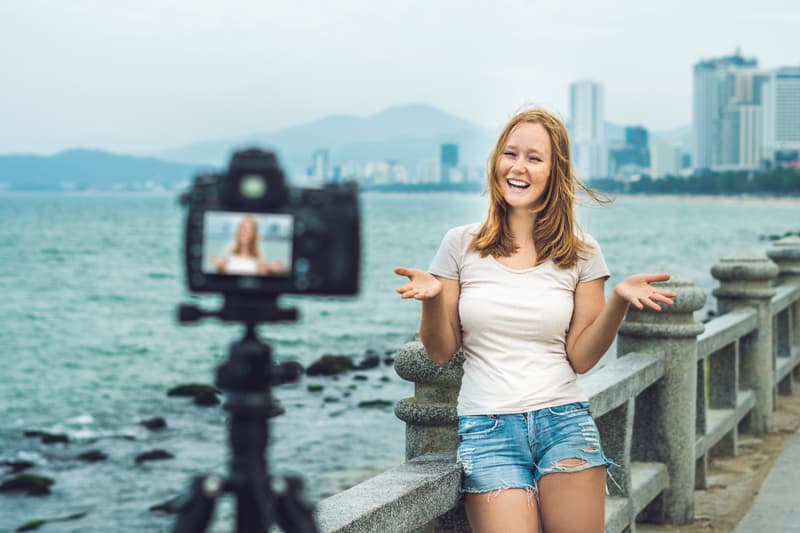 Here's what just a few of the hundreds of Mediavine Travel publishers have to say about working with us:
"Mediavine has been absolutely critical to the advancement of my travel blogging career. Before I joined, I was working on my blog in my spare time, too afraid to quit a job I hated and make the leap. But because of the income I make from Mediavine ads, I was finally able to make that jump in 2019, just a few short months after joining Mediavine!"
— John Macatulad, Will Fly For Food

"Before joining Mediavine I struggled to monetize my travel blog. Like many bloggers, I was reluctant to put ads on my site, and even when I did, the payout just wasn't worth it. However, Mediavine showed me that there is a way to make money and keep your readers happy. Their support team is amazing. I immediately felt part of a community that actually cares about my success. My earnings quickly reached a level that I did not believe possible. Traffic and reader engagement has gone through the roof! Mediavine enables you to make a great income and do more of what you do best — creating great content for your readers."
— Alison Meacham, Everything Mouse

"As a travel blogger, I write a lot of listicles about hotels and things to do in a city. I like that I can control ad placements so that ads can go before or after each numbered section. I don't always do this because it impacts revenue, but on longer lists, I find that not breaking up certain sections with ads helps the reader consume the information. I have also just started to use the list feature in the Mediavine Create plugin. [This makes] creating these listicles easier because it pulls in the link and photo from internal posts, then all I have to do is fill in the description. Plus, it outputs nice list Schema which can help with rich snippet results."
— Katie Dillon, La Jolla Mom

"As a travel blogger, joining Mediavine completely changed my business — and my life. [Prior to] Mediavine, I was scraping together a small income by working way too hard for too little money. Now that I can count on fairly steady ad income, it gives me the freedom to actually travel where I want to go, create the content I want to create and not have to rely on sponsored trips. I now have more freedom in my business, and that freedom has allowed my blog to grow beyond what I ever expected it to!"
— Amanda Williams, A Dangerous Business and Cleveland Traveler

"The day I discovered Mediavine was the day my business went to a whole other level. I was struggling with managing the ads on my site and trying to produce content while running other areas of my business. Mediavine made it easy for me and now I can just concentrate on what makes me money. Their support staff is the best in the business, and they always respond to me quickly and go above and beyond anything that I ask them for help with. The RPMs are the best I've experienced in blogging, and since joining them I've been able to quit my job as a teacher to focus full-time on my blog. Mediavine has changed my life in ways I never thought possible!"
— Ziggy Oskwarek, Ziggy Knows Disney

"Mediavine has been an integral piece in how we monetize our website, allowing us to create super informative and impactful content that is completely free to our readers. We are beyond grateful that Mediavine has allowed us to turn this passion into our careers."
— Katie Diederichs, Two Wandering Soles

"Mediavine has been a dream to work with since day one, and has been an enormous asset to growing our travel blog. From the ease of communication with team members to constantly improving metrics, Mediavine has earned our trust day in and day out. Because of that trust, when [Mediavine offers] advice or suggestions, we're quick to listen. Most of all, we love that working with Mediavine has allowed us to keep our own travels 100 percent sponsorship-free for years. This allows us to run our own schedule and create excellent content for our readers without needing to reach a certain set of deliverables or answer to a tourism board or travel company. We're looking forward to continuing to grow with Mediavine in the years to come!"
— Jennifer Storm, Our Escape Clause

"To say Mediavine was a game-changer for me would be an understatement. After some less-than-stellar experiences with other ad networks, I was hesitant to test another. Within one day of running Mediavine ads though, I knew this experience was different. Not only were revenues significantly higher than every other network I'd ever tested, but Mediavine's technology created a far better user experience thanks to their meticulous attention to optimizing ad delivery speed. Unlike other "faceless" ad platforms, Mediavine's team seems genuinely invested in your success as a travel publisher. Their personalized support has always been quick to answer questions and offer a helping hand to maximize results. They've also built a thriving community of publishers in a variety of niches who regularly share their own experiences and strategies for growing your sites."
— Ryan O'Rourke, Treksplorer

"Mediavine has completely transformed my travel blog, and has been a key aspect of my site's growth! Since earning more money through ads, I've been able to outsource and hire more people to my team for social-media management and content creation, as well as help pay for better hosting and web development. I owe so much to Mediavine, and love that they've been so fantastic to work with. They're always going above and beyond to make sure everyone understands their earning potential and different ways to maximize success!"
— Dave Anderson, Jones Around the World

"Mediavine is great for travel bloggers as it lets you travel in the most authentic way possible. Mediavine truly empowers you to tell real stories and work on collaborations that truly matter to you, to hopefully help other travelers when they go on the road. In a lot of ways, it helps you always stay true to yourself which is the very best thing for any travel blogger to be able to do."
— Yahaya Onalaja-Aliu, Hand Luggage Only

"My husband and I are right in the middle of our 365 day "Trip of a Lifetime" across the U.S. and Mediavine has allowed us to support the entire trip with the revenue we earn from our blogs while fulfilling a life-long dream. It has been nothing short of sensational and life changing!"
— Jim and Mary Competti, Live Simple Now, This is My Garden, Old World Garden Farms, Make Your Meals

"Mediavine helped me reach my goal of over $10,000 in passive income per month. When I made that goal, I was a new blogger and it felt like a pipe dream, but I'm so happy that monetizing in this way is possible. I don't pepper my posts with affiliate links that don't belong, nor do I write things only if I can put an affiliate link in them, because I know that the ads will bring in revenue no matter what."
— Kristin Addis, Be My Travel Muse

"Mediavine is a great source of income for travel bloggers because it makes it easy to monetize all types of articles. I don't have to create content that is focused solely on affiliate income, or accept sponsored work in order to make money. Instead, I can write about places that I truly love or share more personal travel stories, while still being rewarded for the hard work that goes into creating a quality travel blog. One of the reasons why I love Mediavine is that it offers so many options to tweak the ad settings allowing me to adjust it to my liking and optimize for revenue without ruining the reader experience. Another reason to work with Mediavine is their incredible work ethic and partner-first attitude. Whether it's a technical issue on your personal site, a worldwide bug or a new legal requirement, Mediavine always goes an extra mile to help their publishers. They always put our interests first. It's one of the best companies I ever worked with!"
— Jurga Rubinovaite, Full Suitcase

"Mediavine has made such a huge difference in my travel blogging business. I've found everyone at Mediavine to genuinely care about my success. As a travel blogger, I'm always encouraging my peers to sign up with Mediavine. The help they provide to get you started is amazing, allowing the on-boarding to be very seamless."
— Jill Greising-Murschel, Let's Travel Family

"For me and my family, Mediavine was a life changer! Prior to signing up with Mediavine, I was earning my otherwise modest living from blogging for 10 years already and I was sure I knew everything one could know about ad placement and optimization. I was reluctant to sign up — but I did it anyway, thinking that I will probably just waste some time switching ad codes on the site if things don't go well. But, boy, they went better than expected in my wildest dreams! Our ad revenue spiked and kept going up and up until finally it reached a point where I was no longer in a race to always produce content, like a robot, and not have enough time to actually enjoy life and travel. I never thought it was possible and now I don't think what I would do without Mediavine in my life."
— Calin Lucian Ciabai, Romania Experience

"We love Mediavine as travel bloggers for many reasons, but mainly [for] the community of other travel bloggers we have met along the way. From attending our first Mediavine conference to connecting with others on their Facebook group, we have learned so much more from cooking and DIY bloggers. Combine that with a great monthly paycheck from Mediavine, means that we can't complain!"
— Stephen Palmer, Irish Around the World