What is Mediavine Home? Ad Solutions, Higher Earnings For Every Niche
If we had a dime for every time we were asked the question "What is Mediavine" … well, we'd be sitting on a pretty big pile of dimes. The short answer: We're an indispensable partner in helping content creators build sustainable businesses.
Offering not only advertising management solutions but the support, technology and resources to optimize websites every step of the way. Mediavine represents publishers in the home, finance, lifestyle, food, travel space and beyond.
The best part — whether you're asking what is Mediavine finance, home, food or any other genre — is that we manage your ad server, optimize ad units and placements, monitor your performance and work with advertisers on your behalf.
Our advertising partners match advertisers to the appropriate category or categories of website(s) they wish to target. On our end, we assign publishers to the vertical that aligns best with those choices.
What results is a streamlined, efficient path from advertiser to audience, delivering relevant, high-paying ads for 6,000 publishers and counting while enabling brands to reach their desired audiences.
This methodology, implemented with technology that has been developed and tested on our own properties, continues to pay dividends over time and has lifted many Mediavine home sites to new heights as a result.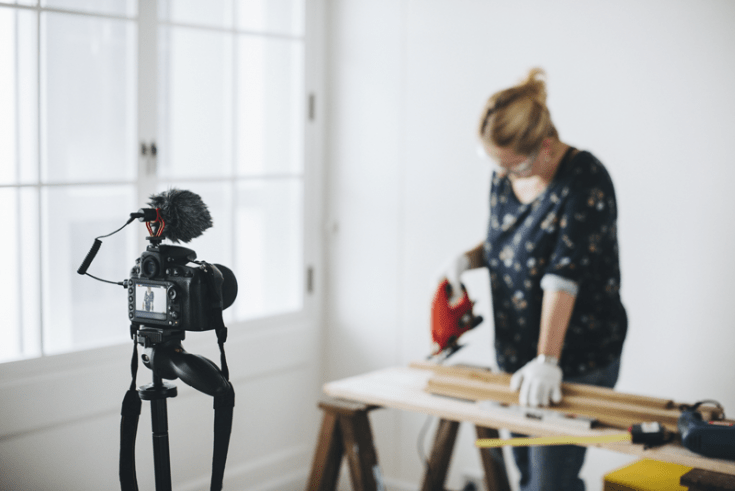 What is Mediavine Home?
Mediavine home, DIY, arts and crafts and other related sites are rolled into a single Comscore category under the advertising strategy outlined above. This allows our publishers to improve RPMs to levels they might not be able to reach otherwise.
Combining impressions across a multitude of smaller niches increases our collective buying power, elevating the Mediavine home category alongside other types of websites traditionally seen as higher-paying, such as food and drink.
Highly-viewable ads. Faster-loading websites. Better user experiences.
For home bloggers seeking a holistic, site-wide approach to ad management and long-term website growth, Mediavine offers a comprehensive and organic path forward.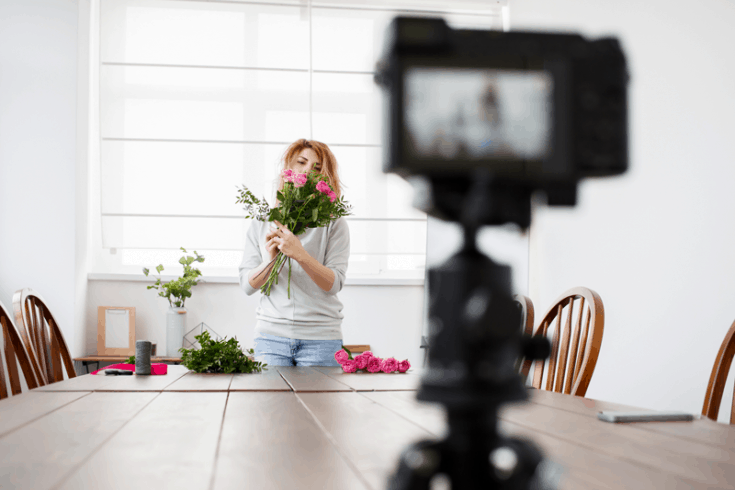 Don't take our word for it. See what Mediavine home publishers have to say:
"[Mediavine's] depth of expertise, amazing response times to support requests and generous revenue shares have been second to none. We look forward to a partnership with them for many years to come."
– Farmer's Almanac
"Mediavine isn't your average, run of the mill ad-network. It's a game changer. They are unparalleled when it comes to providing quality, fast-loading, non-intrusive ads that are of interest to your audience. I created Budget101 over two decades ago to provide a wallet-friendly vast lifestyle resource for busy families. Over the years, I've worked with several popular ad networks. All pale in comparison to the service, quality and clarity provided by Mediavine. Mediavine offers complete transparency to the publishers. I love logging into my Mediavine dashboard and having the ability to view my revenue, site statistics, see which ad units are performing best (and least so I can make adjustments as needed), as well as viewing my site health. Above all, unlike many of the previous networks that I partnered with, I love that I can unquestionably count on receiving the earnings that I see in my dashboard. As a self-employed mother of two sons in college, this surety has brought me considerable ease."
– Melissa Burnell, Budget101.com
"Before I came onboard with Mediavine, I was struggling to make the minimum payout of Google Adsense each month. There was so much work, with so little reward. After joining Mediavine, I quickly realized that this company wanted me to be successful, and I was earning triple what Google was paying out (and that has increased since then, too). My gardening niche has found incredible support and tools through MV such as Create cards, video placement in my posts and an incredibly helpful Facebook group. Mediavine has taken my blog from a hobby to an income-generating business."
– Courtney Johnson, The Kitchen Garten
"Mediavine has given us freedom we didn't realize was possible with blogging. They allowed us to create a steady income within only a few months of starting our blog. After relying on other income avenues, like sponsored posts for previous sites, it has been so easy to earn passively with the help of Mediavine while we still have total control of ad density and placement. Their customer service is fantastic and there is always plenty of support to help bloggers achieve their best possible return from advertising."
– Thassia Teakle, Diary of a Journal Planner, Easy Organized Home
"My HOME business became a big business just by partnering with Mediavine … I quickly went from struggling to make ends meet as a cop with my wife and dog, [to] working from home full time and employing four people who want to work for me full time thanks to the good money they are paid! So hey, the world is changing because of Mediavine and their excellent hardworking professional team members."
– Austin Sawe, Springtime Cottage, Grapes and Splendor
"Mediavine ads pay the most and load the quickest. They're always of good quality and you have a lot of control over which categories you want to display on your site. The support from Mediavine is the best I've ever had with any ad management platform."
– Jennifer Kesler, Mix That Drink, Snappy Living