Putting together our annual year in review post is low key one of my favorite things. As one of the four Mediavine co-founders, I can tell you that no two days are the same and from day to day so much happens that sometimes you just forget the crazy good stuff that happened even a week before.
As I gathered the highlights of 2019, I was simply blown away.
Not only are there big, BIG things to mention, but there are items worth mentioning from every month of 2019 and sometimes even multiple things in a single month.
You guys, the Mediavine team has been SO busy this year doing all kinds of awesome things and we must first say thank you – thank you to each publisher that trusts us as a valued partner to help them create a sustainable business.
It gives us the opportunity to do things we couldn't have imagined or dreamed of four short years ago.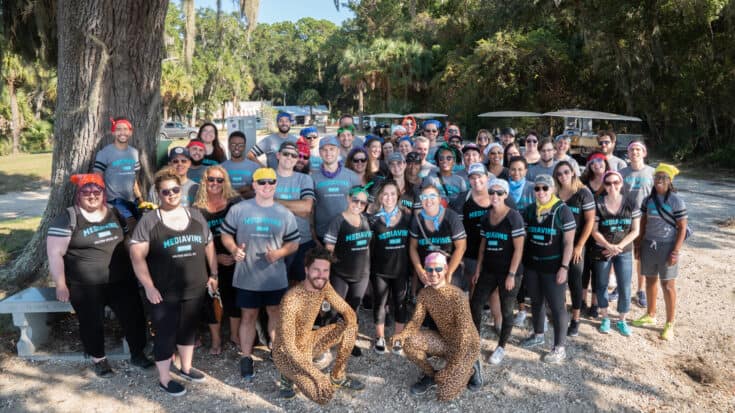 Some quick stats:
As of this writing, Mediavine boasts 5,900+ publishers, 67 employees, three WordPress plugins (Create, Grow and the Mediavine Control Panel), more than 70 pets we obsess over (including 41 dogs, 19 cats, a sometimes dog named Bean, a Great Dane farm, a Shih Tzu Rescue, a snake and some chickens) and one really awesome WordPress framework that we promise will be in a wide-release beta soon.
It was also a big year for events. This year we also hosted not one, but TWO conferences — Chicago in June and Austin in November.
We also sent our publisher support team to 3 cities to host lunch and learns with our publishers — something we plan to do even more of in 2020.
We sponsored 18 publisher retreats and our team traveled to 17 blogging conferences around the country and one in the UK.
2019 has been epic for all of us at Mediavine, and we really can't thank each of you enough for making all this possible.
We hope that you have a wonderful holiday season and a happy new year!
Look out for Eric's post in 2020 about what's coming next to Mediavine.
You won't want to miss that and also our biggest event yet, MVCon20 in Baltimore, which tickets are on sale for right now!
Subscribe for Updates
Stay up to date with the latest from Mediavine