We love sharing about our incredible and hard working Mediavine publishers, who continue to show their resiliency even in the midst of a global pandemic!
Instead of feeling defeated during these unprecedented times, they doubled down, listened to their audience, stayed visible, updated old posts and created new content — all while sharing their expertise and knowledge to help others learn and grow.
Similar to our Publisher Interview series, our Content During Covid series also shares success stories of how our MVPs started their blogs, their top posts and best traffic sources, plus how Mediavine has helped shape their businesses and personal lives for the better.
The difference is that this series focuses on how our publishers changed their strategy during Covid to create helpful, relevant content, all while continuing to grow their site traffic.
We will continue to share some motivating success stories from our over 7,500 and constantly growing list of publishers.
Join us for our interview with Nadeen of The Sophisticated Life, a site that encourages people to explore the world and live life to the fullest (safely, of course). Nadeen has been practicing medicine for over 20 years while also traveling all over the world. Her travel guides help you get to your bucket list destinations, while also sharing what to see, do, eat and drink while there.
We're so happy to have Nadeen on the blog, so please say hello and learn how her goal of being a Blogger by Day and a Physician by Night helped on her adventure to create the kind of content that inspires, is useful and keeps on increasing her traffic.
Tell us a little bit about yourself, your family and your everyday life.
I live in Atlanta, Georgia, and I refer to myself as a "Travel Blogger by Day, Physician by Night". When I am not working or blogging, I am usually traveling with my husband and friends. Since I am not doing that this year, I've been very busy participating in virtual events, especially educating the public about COVID-19 and traveling during the pandemic.
In addition, I am a founding member of the Black Travel Alliance. We are committed to increasing diversity in the travel industry.
I also organized a book club and took a wine course. I'm currently studying for my first wine certification exam.
How did you get started blogging?
I started blogging because I wanted to share my love of travel, food, wine and culture with friends and family. I didn't even know that was "blogging" at the time.
I asked a friend to create a website for me to share stories and pictures of my travels, and also so I could post about events in cities around the world. That turned into The Sophisticated Life.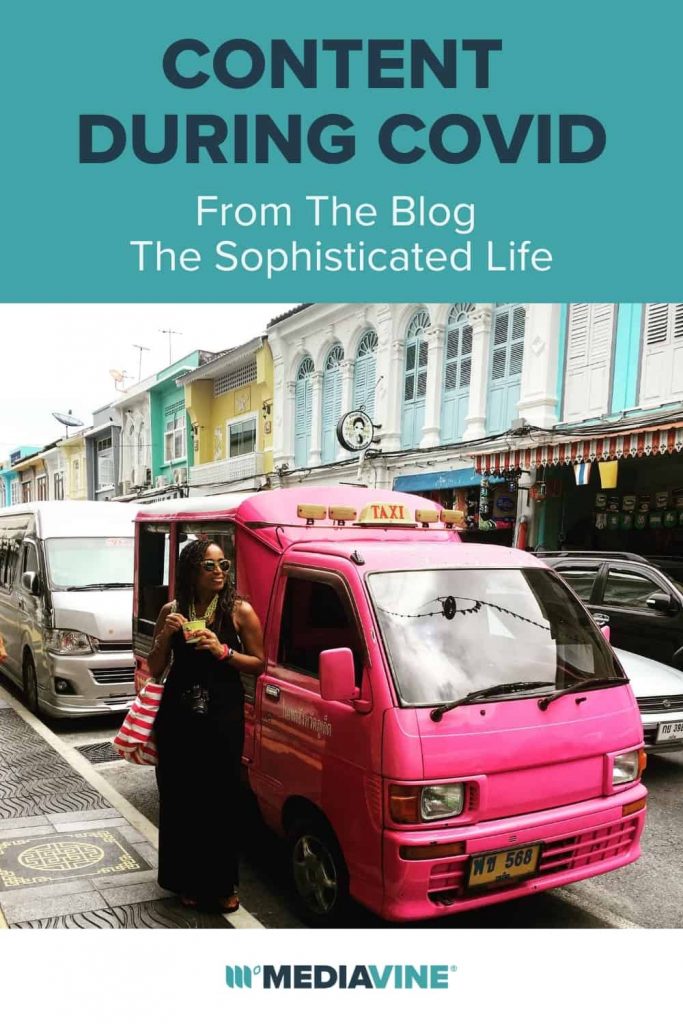 How long have you been a Mediavine publisher? How did you first hear about us? What drew you to Mediavine as a partner for display advertising?
I have been a Mediavine publisher for at least 4 years now. A former VA recommended Mediavine to me and I'm so happy she did.
The team and customer service has been outstanding!
Describe your experience with Mediavine. What do you love about working with us?
Mediavine always feels like a very close knit group. The customer service is excellent. I can always send an email and get an answer from someone right away.
I am NOT tech savvy and Mediavine gives clear instructions for everything — or they will actually do it for you! I love the Facebook group as well because there is a wonderful feeling of community and wanting everyone to succeed.
I attended the conference in Chicago and it was great meeting so many people face to face.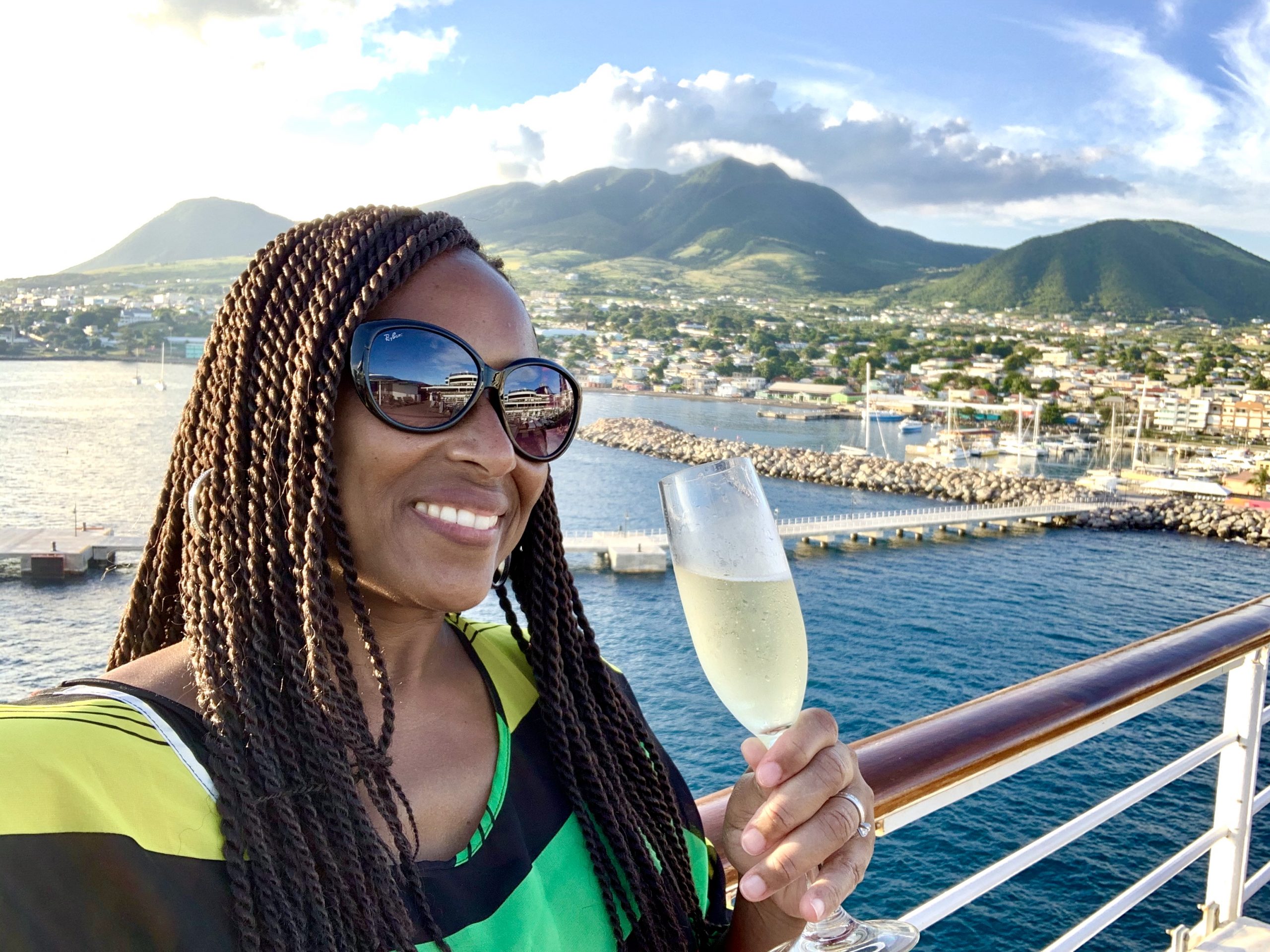 How has your content strategy changed since COVID-19?
I usually write about travel, food and wine.
As a physician, I have actually been writing about and covering COVID-19 and it has been well received. People appreciate my medical expertise combined with my travel knowledge.
What new content have you specifically created for this time?
With COVID-19 being a major concern, travelers want to know if it's safe to travel. If it is, where should they go and what precautions should they take?
I created a YouTube video, Tips for Traveling During a Pandemic with Dr. White, that answers questions on international vs. domestic travel, air travel vs. road trips, Airbnb vs. hotels, what activities to do while traveling and more.
What existing content is doing well right now? Have you updated it in light of the pandemic?
In June, I updated my post, 50+ Amazing Black Travel Bloggers You Should Follow!, to amplify black voices and that has really been doing well.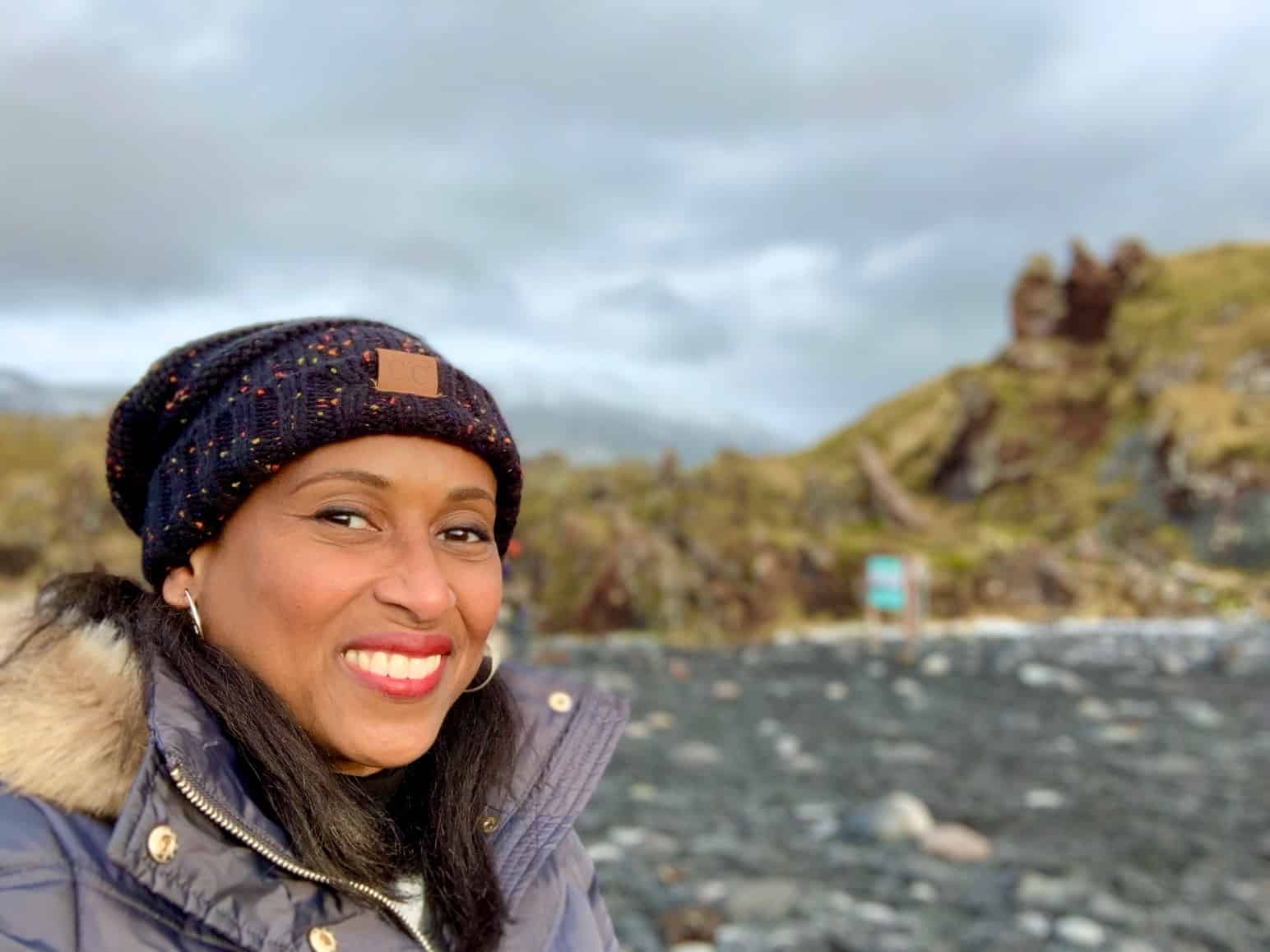 How are you engaging with your audience during this time?
I mostly engage with my audience on social media, especially Instagram and Facebook.
What is your biggest traffic source and what strategies have you used to make that your top traffic source?
My biggest traffic source is Google, and that's thanks to SEO.
Do you have any advice for bloggers on how to pivot their content during this time to try and grow their traffic?
Do a survey. Ask your readers and followers what they are most interested in right now. What activities are they doing at home?
Leverage Pinterest for all your new blog posts. Check Google Analytics to see which older blog posts are doing well and create new pins for them too.
Subscribe for Updates
Stay up to date with the latest from Mediavine