Behind the Vine with Mallory Factor II
Here at Mediavine, it's our pleasure to provide full service ad management for over 5700 content creators (and growing everyday!) While we're primarily known in the blogging industry as an 'ad company', the Mediavine team sees ads as only the beginning.
Our mission is partnering with influencers to help them build sustainable businesses. For us, that means the development of products like our most valuable content WordPress plugin Create and making it available to everyone, whether they monetize with Mediavine ads or not. We also work to serve as an educational resource for the industry on all topics relevant to content creators — the fringe benefit of this is getting to talk with all sorts of smart people for our blog posts and Facebook Live series.
Bottom line, we think 'outside the ads' and are constantly preaching for publishers to diversify those revenue streams! Working with brands on sponsored content and ambassadorships is an income opportunity known to most influencers. For Mediavine publishers, our Influencer Marketing department loves to provide these additional opportunities to earn, working directly with brands and MVPs to provide them a turnkey sponsored content experience.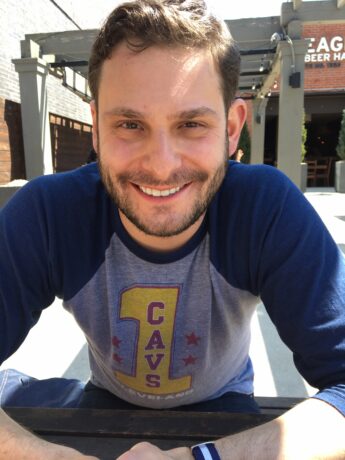 The person who is tasked with finding brands and making sure they know about the awesomeness that is Mediavine publishers is our Influencer Marketing Account Executive, Mallory Factor II. We got him to stop traveling across the country for networking to tell us a little about himself.
Welcome Mallory!
Tell us your name and where you're from.
Mallory Factor II (not Jr! Let's keep it that way, everyone!!!) Born and raised in the greatest city on earth, NYC!
What does "Influencer Marketing Account Executive" mean? What do you actually do in any given day?
Considering I have what is probably the longest title ever, my day-to-day remains relatively steady. While I sometimes wear multiple hats (more on that below!), my job generally consists of researching, outreaching, pitching and selling content-focused campaigns to a large list of clients among many (MANY! We've got a lotta bloggers!) different types of products.

If you ever meet me in the flesh, you'll instantly know I'm a talker and a people person (understatement of the century, right there!). At its core, my job is largely about building and fostering a trusting relationship with people (and the brands they represent), while simultaneously helping them find the perfect fit for their influencer needs. Good thing I'm a social butterfly!

Beyond that, I work closely with Stephie Predmore (my boss, and our Director of Influencer Marketing) and the clients to build a list of potential influencers (from which they choose their final content creators), create a campaign timeline and ensure the content touches on key client talking points before it goes live.

Oh, and first and foremost, I make sure that we keep the clients as happy as humanly possible.
How long have you been with Mediavine?
It'll be one (fantastic!) year in December.
How have you seen the company change in that time? How has your job evolved?
I came to Mediavine right in the middle of what has been a pretty rapid expansion, so I can't say I've seen it happening from the very start, nor can I say I only know it as the (increasingly) large start-up that it is. What I can say, though, is that I've seen our amazing founders' ideas of what Mediavine can do for our publishers and what the company culture can do for its employees come to fruition.

That is, what started as an already amazing place to work continues to get better and better. As someone who has worked for a variety of media companies of different sizes, I can unequivocally say I've never worked with a better, smarter group of people, and much of that has to do with the leadership at the top. I have no doubt that as we continue to grow, their vision for what Mediavine can be will only further crystalize.

As for my position, it's always interesting to see how new trends and products change market winds. In three months, I'll be talking to a brand I never even imagined could exist about the ways in which we can help them get the word out.

Additionally, I'm excited to see how new platforms like TikTok get integrated into an older audience. As 18-20 year olds go through and graduate college, there's going to be a whole new generation of viable consumers using a platform that an older audience doesn't understand — I'm willing to bet that there will come a time when we'll all be on that one as well.

Finally, and this has become a funny little inside joke among my team, it's been…um…interesting for me to work with brands that I certainly never thought I would work with. I've talked to bra brands, lactation cookie companies, tourism boards, cooking ingredient companies, financial institutions, and many, many, MANY other unexpected product and service makers. I can only imagine I'll continue to be surprised (and excited) by who I'm talking to and what we're talking about.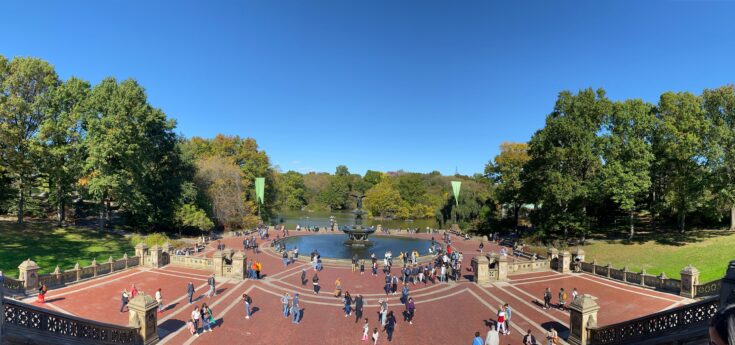 What is the one thing you want publishers to know about Mediavine Influencer Marketing?
First, I know many publishers are eager to get some influencer work, and dismayed that the opportunity hasn't yet presented itself. To that I say, please be patient and keep doing what you do — growing your readership on your blog, your reach on your social media, and your brand as a whole.

Content-driven campaigns are a symbiotic relationship that requires a brand to feel a somewhat personal connection to an influencer. Just because you haven't been selected yet doesn't mean it won't happen. Additionally, we're still in the early stages of our influencer program — as the program grows, so will the opportunities.

From a technical standpoint, something everyone should understand about content marketing is that the value, for a company spending money, is more than just the reach of an individual influencer. Finding an influencer whose voice can accurately and organically encompass the story and talking points of the brand, and whose audience will respond to what is being discussed, is equally, if not exceedingly, as valuable as the raw number of people seeing the content.

You don't have to be Kendall Jenner to be a meaningful, impactful influencer. Just stay true to your voice and your blogging focus and the rest will work itself out.
What are the most exciting things you're working on and how do you see them positively impacting Mediavine publishers?
Everyone reading this is probably very, very, VERY well versed in the ad management revenue that Mediavine generates for its publishers – that's, um, extremely well documented at this point.

The great thing about Influencer Marketing is it's a completely new, totally separate source of revenue (that actually has the added benefit of becoming display revenue as well!) Knowing that we can help publishers find a whole new stream of income to help with their daily lives brings me an immense amount of joy.

But, when a specific campaign with a worthy social cause can present not only a new source of income but also the opportunity for a blogger to champion a topic they care about deeply, that's when things click on all cylinders.

The best example of this is a recently launched campaign with Lane Bryant in conjunction with the BCRF (Breast Cancer Research Foundation). In researching potential influencers, we discovered how many of our bloggers' lives have been affected by the horrible illness, and how many of them have become advocates in the fight to cure it. There's nothing controversial about the devastation that comes from a cancer diagnosis — providing a platform to get the word out while also supporting the catharsis that comes with telling one's personal story is a win for everyone involved, and I'm proud to have been a part of it.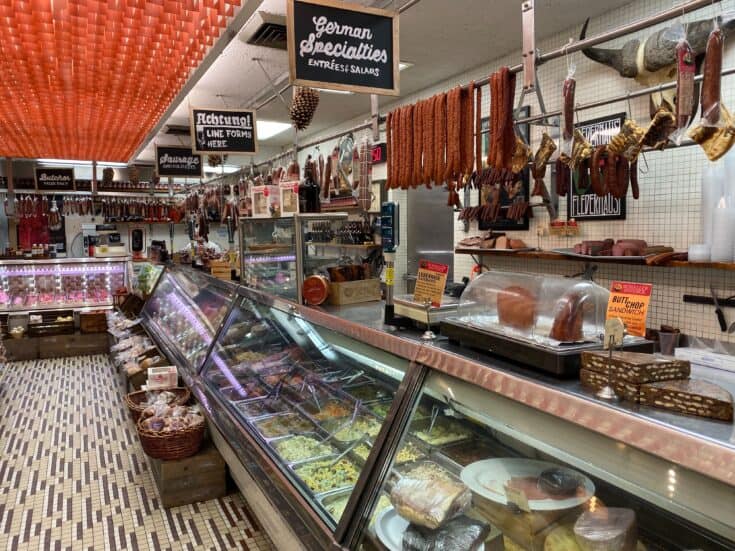 What do you do for fun when you're not working?
Oh man — I believe it was (one of our co-founders) Amber who said that I have so many intense hobbies that I care so deeply about. And it's true.

I'm a huge fan of craft beer, and whenever I travel for Mediavine I always try to use my down time checking out a brewery or two in a random city.

I'm also a huge sports fan, with rooting interests in both Ohio and New York teams. I love history, particularly pertaining to NYC, and love exploring my hometown on my bicycle.

And, like everyone else at Mediavine, I love to cook, though I'm probably not good enough to start a blog anytime soon.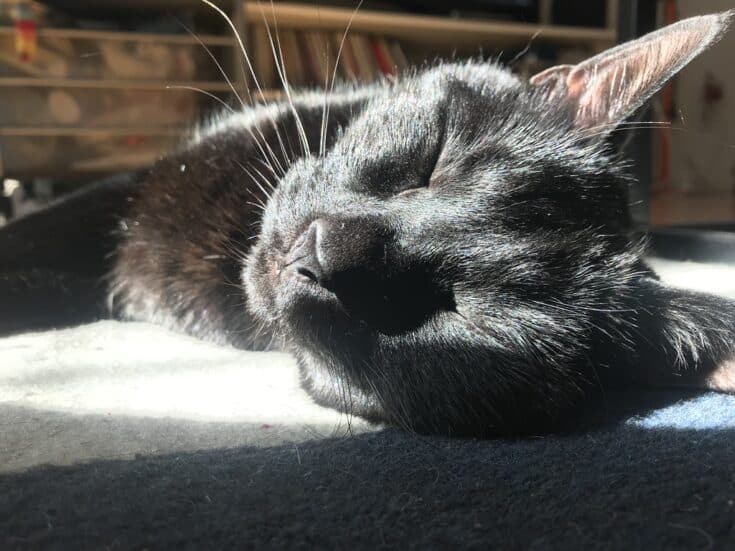 Do you have any pets? What do they do for fun when you're working?
I do! I have a cat, Petey, named after two of my favorite NYC historical figures (Peter Minuit and Peter Stuyvesant — Dutch/Manhattan/New Amsterdam history is the best) and my uncle Pete, who is a great home brewer, amazing chef and lover of biking as well.

Petey is just about the best cat a guy could ask for — he's (usually) quiet when he needs to be, but is always up for some playtime if I prompt him. Typically he sleeps in his cat bed under my desk, but my tiny NYC apartment actually gets pretty amazing sunlight (three south-facing windows will do that!) so around midday he can be found hypnotized next to the window.
© 2019 Mediavine. All Rights Reserved.